Parents Television Council Slams MTV Over 'Unacceptable' VMA Performances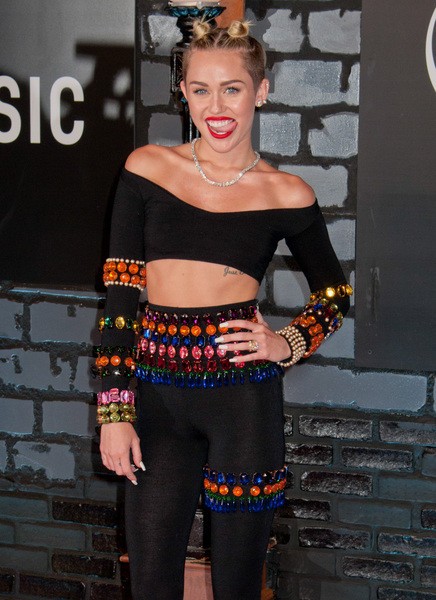 Honchos at Parents Television Council have slammed MTV for airing "unacceptable" performances from Miley Cyrus and Lady Gaga at the 2013 Video Music Awards.

On Sunday night, former child star Cyrus dazed viewers by stripping down to her rubber underwear to frolic onstage with Robin Thicke, grinding her bum into his crotch at one point, while Gaga bared her butt in a tiny thong during her performance of new song Applause, which opened the ceremony at the Barclays Center.

And the two routines have outraged conservative PTC bosses, who state, "MTV has once again succeeded in marketing sexually charged messages to young children using former child stars... while falsely rating this program as appropriate for kids as young as 14. This is unacceptable."

PTC director of public policy Dan Isett adds, "MTV marketed adults-only material to children while falsely manipulating the content rating to make parents think the content was safe for their children.

"MTV continues to sexually exploit young women by promoting acts that incorporate 'twerking' in a nude-colored bikini. How is this image of former child star Miley Cyrus appropriate for 14 year olds?"

And PTC advisory board member adds, "The Miley Cyrus/Robin Thicke performance simply substituted talent with sex... While the performance was shocking to the audience, MTV approved it during the show run prior to the broadcast. Heads should roll at MTV."