'Parenthood': The Best Show You're Not Watching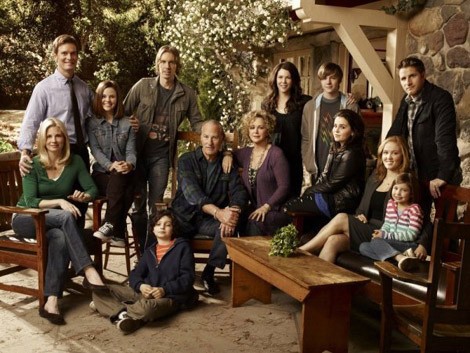 It's not a stretch to say that while most Americans are struggling through the current economic crisis, Hollywood is battling its own creative recession as the industry continues to sink its money into remakes of old shows, superhero franchises and classic fairytales.
This is why it's a crime against television that NBC's "Parenthood" is so unacceptably under-watched and underappreciated.  This cape-free show follows the lives of three generations of the tight-knit, wine-loving Braverman clan.  With drama that's unflinchingly genuine, the show doesn't just tug on the heartstrings, it downright frays them, thanks to improvised dialogue and fine-tuned acting from one of television's best casts, led by Peter Krause ("Dirty Sexy Money") and Lauren Graham ("Gilmore Girls"). 
In its third and sadly abbreviated season, "Parenthood" has seen Sarah, Graham's down-and-out single mother get her groove back by falling in love with a younger man, who happens to be her teenaged son's teacher.  Overachiever Julia (Ericka Christensen) lovingly and blindly attempts to adopt a baby from her office's pregnant barista and ends up inevitably mothering her.  While straight-laced Adam (Krause) invests a historic recording studio with his dreamer of a brother.  
I honestly cannot watch an episode without shedding a few tears or even grossly sobbing into my pillow, especially during poignant moments like when Adam couldn't tell his daughter that they can't afford tuition to her dream college or when Haddie's (Sarah Ramos) first boyfriend ("Chronicle's" Michael B. Jordan) realizes that breaking up with her meant breaking up with the only family he'd ever known.
"Parenthood's" season finale airs tonight after 17 stellar episodes, and it promises a rustic wedding and what has to be a messy, if not devastating end to Julia's risky adoption.  I'd tune in even if you haven't watched all season, especially if you're in need of a good cry.
Check out the promo for tonight's episode airing on NBC at 10 p.m. EST!