'Paranormal Activity' Spinoff No Match For 'Frozen' At The Weekend Box Office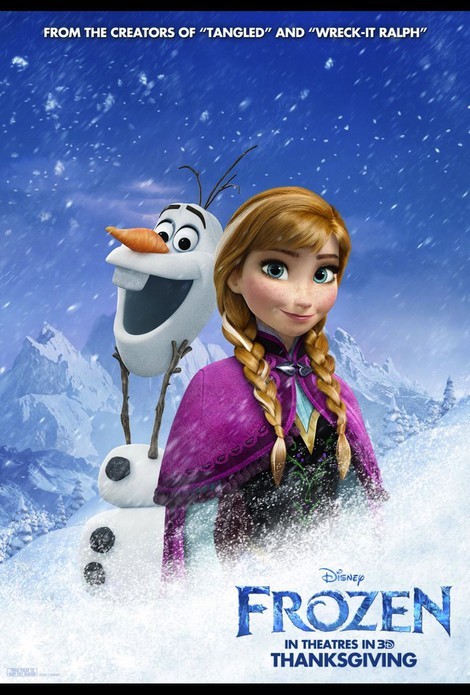 Disney's latest animated feature Frozen has held off competition from the latest entry in the "Paranormal Activity" franchies, The Marked Ones at the weekend box office, moving from second place last week back to first in its seventh week of release and adding another $20.7 million in ticket sales for a total gross of $297.8 million.

"Frozen" is just $3 million away from becoming the fourth film released in 2013 to gross over $300 million in North America behind "Iron Man 3," "The Hunger Games: Catching Fire" and "Despicable Me 2."

"The Marked Ones" debuted just shy of the well-reviewed animated feature, pulling in $18.2 million.

Last week's number-one, The Hobbit: The Desolation Of Smaug, slips to third place with $16 million in ticket sales for a four-week gross of $229 million.

Leonardo DiCaprio's "The Wolf Of Wall Street" held strong in its second week, jumping from five to four with $13.4 million in ticket sales; while "American Hustle" falls a spot to number five with $13.2 million.

Rounding out the top 10 are: "Anchorman 2: The Legend Continues" ($11.1 million), "Saving Mr. Banks" ($9 million), "The Secret Life of Walter Mitty" ($8.2 million), "The Hunger Games: Catching Fire" ($7.4 million) and "Grudge Match" ($5.4 million).