Paramount Confirms 'Terminator' Reboot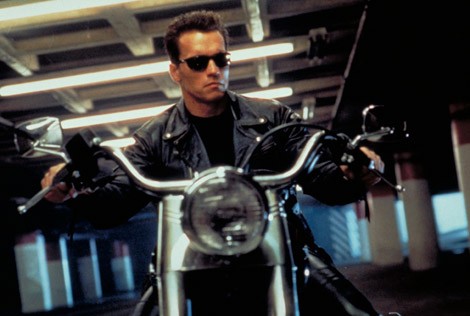 Paramount Pictures has announced that the upcoming fifth Terminator film will serve as a series reboot and set up a newer, more modern trilogy.

The studio will team up with Annapurna Pictures and Skydance Productions to make the new, stand-alone series.

Arnold Schwarzenegger, who starred as the cyborg assassin sent from the future to kill Sarah Connor in the original film and was sent back to protect Connor and her son John in Terminator 2 and Terminator 3, has confirmed that he's on board for the new film.

"I'm very happy that the studios want me to be in 'Terminator 5' and to star as the Terminator, which we start shooting in January," he said during a speech at the 21st Century Financial Education Summit in Australia two weeks ago.

Schwarzenegger also made a brief CGI cameo in 2009 prequel Terminator Salvation.

Despite the star confirming he'll be back, Paramount wouldn't comment on his return, according to E! News. There are also no details on whether the reboot will retell the original time-travel based story that began in 1984 or if it will focus on the future, like Salvation.

The first film in the new trilogy is set to open on June 26, 2015, promising a summer of huge blockbusters with the scheduled releases of Star Wars: Episode VII, Pirates of the Caribbean 5, Independence Day 2 and The Avengers 2.