Paramount Buys DreamWorks, Acquires Entire Live-Action Library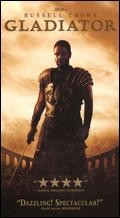 Paramount Pictures, a unit of Viacom Inc., has signed a definitive agreement to purchase DreamWorks SKG for $1.6 billion in cash and assumption of debt. Under the terms of the agreement, Paramount will acquire the entire DreamWorks live-action library, which includes 59 films including such titles as
Gladiator
and
American Beauty
, both of which were winners of the Academy Award for Best Picture.
In addition, Paramount is acquiring rights to such acclaimed
Steven Spielberg
-directed blockbusters as
War of the Worlds
,
Catch Me If You Can
,
Saving Private Ryan
, and
Minority Report
, along with the upcoming Spielberg-directed drama
Munich
produced in association with Universal Pictures. All DreamWorks' development projects will also be acquired by Paramount as part of the agreement, including
Dreamgirls
, starring
Eddie Murphy
,
Beyonce
and
Jamie Foxx
.
Paramount will also acquire the DreamWorks' television division and its properties, including the long-running series (now in syndication)
Spin City
, as well as current shows, including the NBC hit
Las Vegas
.
The deal brings Paramount key assets, including:
-- All of DreamWorks' current projects in development;
-- An ongoing production partnership with
Steven Spielberg
and
David Geffen;
-- An exclusive, worldwide distribution agreement with DreamWorks
Animation beginning in 2006;
-- DreamWorks' live-action library;
-- DreamWorks' television division and its properties; and,
-- Exclusive rights to future DreamWorks Animation characters in TV shows.
The announcement was made today by Brad Grey, Chairman and CEO of Paramount Pictures. Paramount also indicated that it is in advanced discussions with identified investors to sell DreamWorks' film library, promptly after closing. Paramount would continue to have distribution rights to the film library.