Paramore Singer Hayley Williams Visits 'Glee' Set

Paramore star Hayley Williams has heaped praise on the producers of Glee for keeping kids interested in music, after taking a personal tour of the hit show's set on Tuesday.

Actor Cory Monteith reached out to the rocker to invite her to Glee's high school set this week and Williams was delighted to get to know the cast.

She tells MTV.com, "A few of the cast members had reached out to me over Twitter a while back. They all seemed really cool and down to earth, so when Cory invited us to come and see the set I was stoked. We don't do a whole lot of TV appearances and their world is a lot different than what we're used to. I just had a good time seeing everyone in their element."

And while Williams will not be making a cameo on the show, she felt honored after the visit - because she's convinced Glee is great for young fans.

She adds, "Glee is an important show to me 'cause it's keeping music on television. It's even encouraging schools to not ditch their music programs."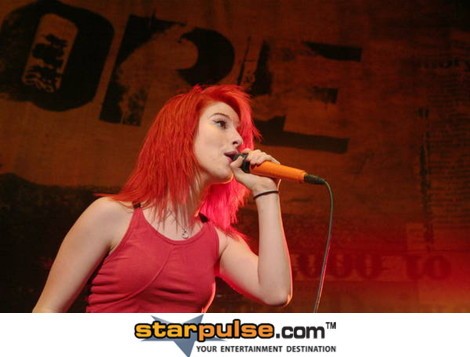 Click for more great Paramore pictures: