Paramore Plagiarism Lawsuit Dropped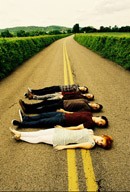 Rockers Paramore have won a legal battle over their song The Only Exception after a plagiarism lawsuit brought by a Florida rock group was dropped.

A band called Tenspoke Indies filed suit against Paramore accusing the band of using portions of their song Starlighter in the 2010 hit.

The musicians cited copyright infringement and sought damages amid claims The Only Exception featured "introductions, arrangements, chord progression, key, melody, lyrical theme, rhythm and tempo" similar to Starlighter.

However, singer Hayley Williams and her Paramore band mates have now confirmed the lawsuit was officially dropped this week.

A post on the band's website reads, "We'd like to let Paramore fans know that yesterday the frivolous lawsuit claiming Paramore plagiarized another band's work regarding The Only Exception was officially dropped. There was never a doubt in our minds that the case would go any further, as this song, which Paramore wrote every note of, is very personal to them and one they are extremely proud of."