'Paperboy' Sex Scene Between Nicole Kidman & John Cusack 'Scared' Zac Efron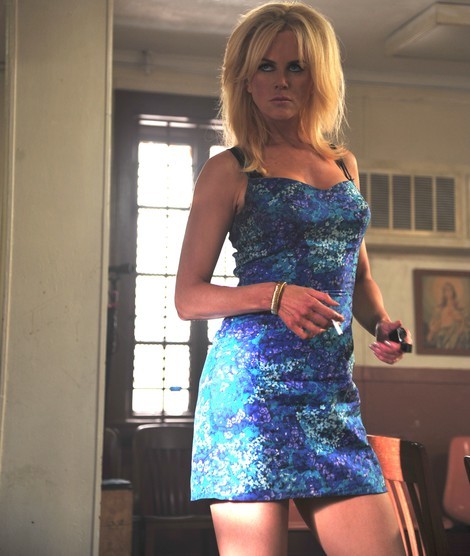 Zac Efron was a little freaked out by co-star Nicole Kidman's intensity on the set of his new movie "The Paperboy." He admits he was looking for a project with depth and risk, and he definitely got it in Lee Daniels' new film.
The movie centers on Hillary Van Wetter (John Cusack), who is convicted of killing a seedy sheriff. He is given a new life when pen pal Charlotte Bless (Kidman) enlists the aid of two journalists to try and get him off death row.
In one explicit scene, Van Wetter is so turned on by Bless he masturbates into his underwear as Efron's Jack Jansen watches.
Efron was blown away by the intensity of the shoot.  "That was the first day of filming and Nicole just completely went for it. She was telling everyone, 'I'm bringing my A-game. What do you have?' I've never been so scared in my life, but that moment affirmed this movie was everything I set out to do," he told Black Book magazine.
"The Paperboy" hits theaters Oct. 17. Matthew McConaughey also stars.