Paparazzo In Justin Bieber Car Chase Charged, Faces A Year In Jail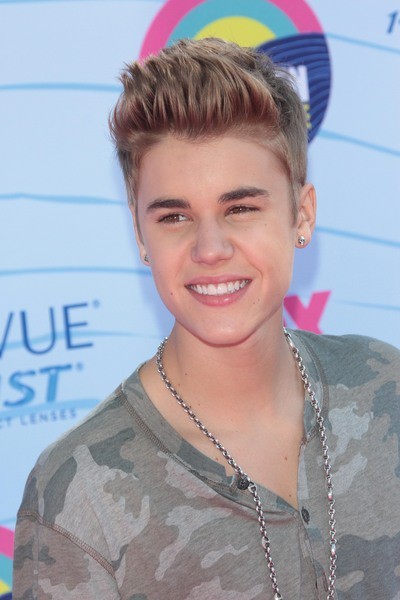 A paparazzo who chased Justin Bieber around Los Angeles earlier this month was hit with four charges relating to the incident by the Los Angeles City Attorney on Wednesday, following an investigation.

According to Bieber, Paul Raef led a throng of photographers on a high speed car chase with the "Baby" singer on July 6; ultimately ending with the singer pulled over in his Fisker Karma sports car and Raef driving away.

Bieber, who pulled over for police while Raef fled the scene, was ticketed for going over 80 miles per hour on the 101 Freeway in L.A.

Bieber filed a complaint about a half-hour after the incident, telling police that Raef was following him again in the same Toyota SUV he drove away from the scene earlier. Bieber gave police the license plate number and they caught up with the paparazzo.

Now Raef is facing multiple charges, including two counts of reckless driving with the intent to capture pictures for commercial gain - charges that stem from a stricter new paparazzi law with stiffer penalties for hazardously pursuing celebrities for profit. Raef's case is the first filed within the constraints of the new law, according to TMZ.com.

"It's Hollywood. There are a huge number of celebrities and there's a lot of money paid for these pictures," attorney Harland Braun told the Associated Press. "Unfortunately, innocent people get caught up in these chases. I think the law is a good thing."

In addition to the two charges of reckless driving under the new paparazzi law, Raef is also being charged with one count of reckless driving and one count of failing to obey a police officer. He's due in court on August 9; and if convicted faces up to a year in jail and a $3500 fine.