Panic! At The Disco Singer Breaks His Ankle During Concert

Panic! At The Disco star Brendon Urie was forced to complete the band's Sunday night show in Florida on one leg after breaking his ankle during the concert.

The rocker was attempting to climb back onstage at the Pompano Beach gig when he slipped and injured himself.

However, he refused to let the painful break stop the show - instead he came out hopping, with an ice-pack clamped to his foot, and told fans, "There's, like, a softball in my ankle."

He added, "My left leg is done for the show, if you don't mind... The show will go on if you'll have us."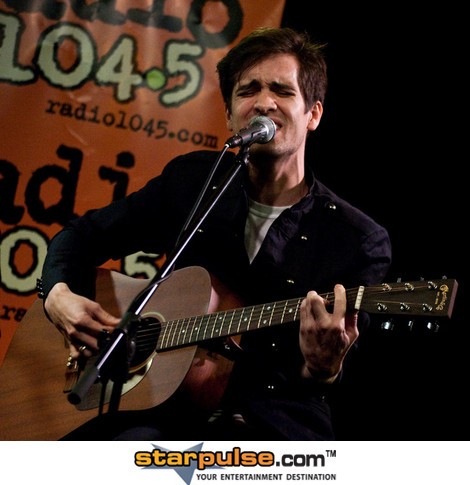 Click Here For More Panic! At The Disco Pictures