Pamela Anderson Unveils New PETA Campaign To Save The Seals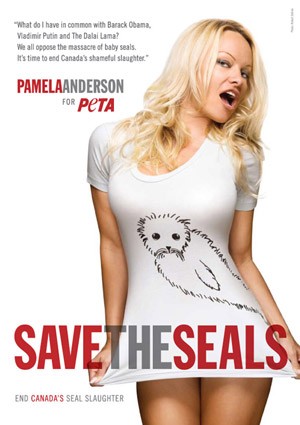 Pamela Anderson
just unveiled PETA's new campaign against Canada's commercial seal slaughter. The ad series features Anderson and other celebrities calling for an end to the annual massacre of baby seals, the largest mass killing of marine mammals in the world.
Says Pamela, "I can only hope that by bringing attention to the slaughter, the international outcry will force the Canadian government to end this shameful practice. Canadians aren't cruel and indifferent, but our leaders have been on this issue."
For the new ad series, celebrities around the world are posing in PETA's striking "Save the Seals" T-shirt, which was previewed this summer by
Sarah McLachlan
at a Canada Day concert. Among the other Canadians featured in the ad campaign are
Jayde Nicole
(of the smash teen TV show
The Hills
) and
Battlestar Galactica
stars
Tricia Helfer
and
Grace Park
. Other international celebrities featured in the series include rocker
Kelly Osbourne
(who appears on the current season of Dancing With the Stars) and Perez Hilton, Hollywood blogger.
PETA Senior Vice President Dan Mathews adds, "This campaign is designed to put the issue firmly on the radar of the Twitter generation all around the world. The ads will appear in entertainment magazines and on blogs and will be tweeted in many languages starting this fall in order to keep pressure on the government year-round instead of just during the spring when protests are expected."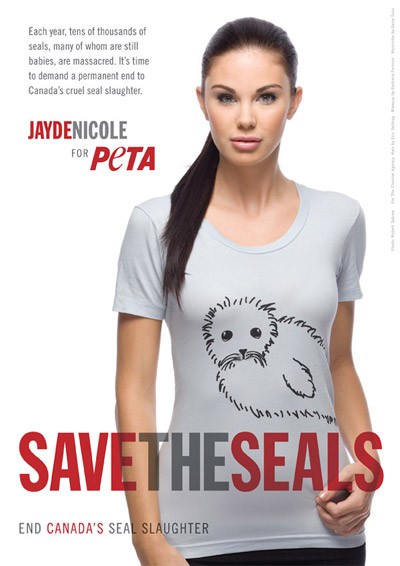 Image © PETA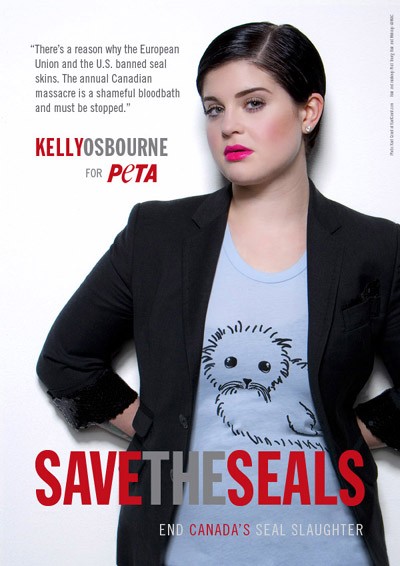 Image © PETA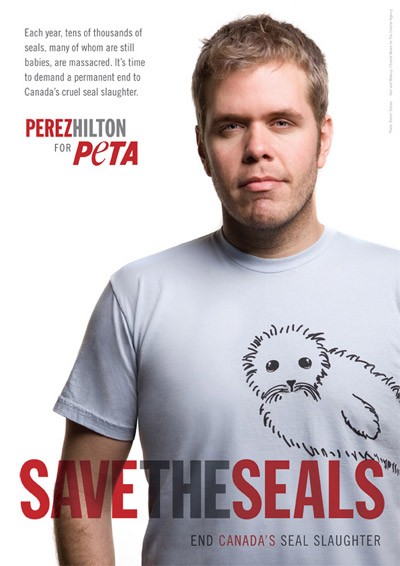 Image © PETA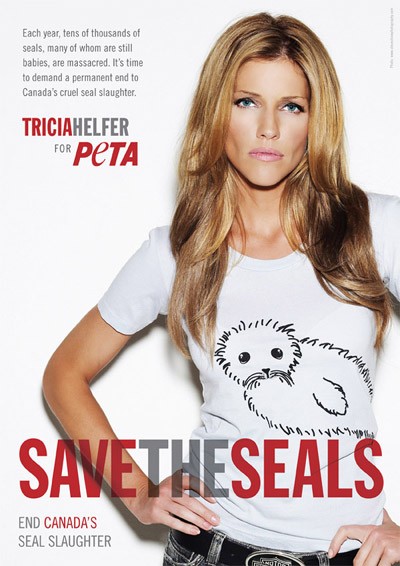 Image © PETA