Pamela Anderson Squeezes Into A Wetsuit To Protect Whales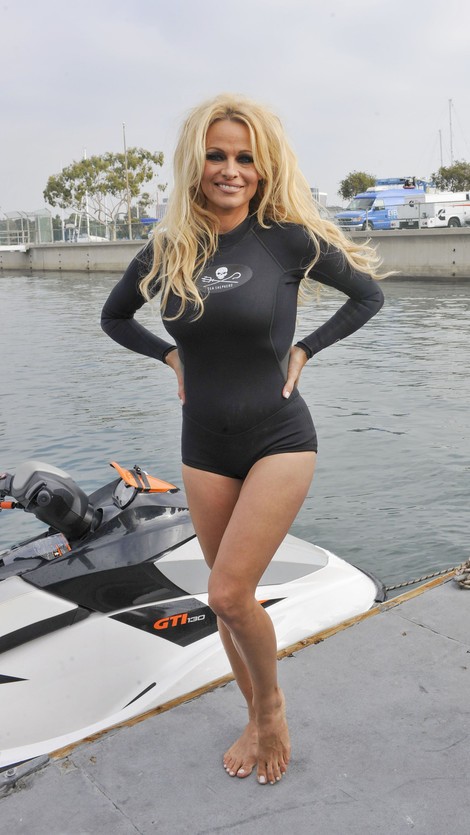 Pamela Anderson donned a wetsuit to attend the launch of Sea Shepard's "Operation Zero Tolerance Antarctic Whale Defense" campaign Los Angeles, Calif., over the weekend.
The animal lover posed onboard the SS Brigitte Bardot in Marina Del Rey to protest Japanese whaling in Southern waters. At one point she had fun cruising around on a jetski.
Anderson commonly sticks up for animal rights and is one of People for the Ethical Treatment of Animals (PETA)'s most ardent spokespeople. Over the summer she backed a drive by the group to rescue an elephant who suffered injuries after being mistreated by his handler and kept in a tiny shed at the Jyotiba Temple in India.
See more photos of Pam in a wetsuit...