Pamela Anderson Is Silver, Sparkly & Skankeriffic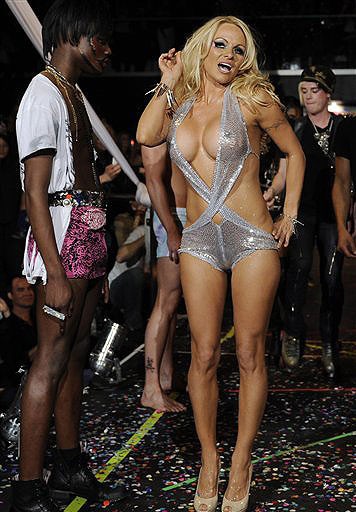 Pamela Anderson
modeled a "creation" (we're not sure
what
to call it) at the Richie Rich A*MUSE Fashion Show yesterday. You don't leave much to the imagination, do you Pam? We wouldn't expect anything less! See more photos of Pam in her teeny tiny, silver sequined stripper-inspired suit
after the jump!
Pam is reportedly joining the upcoming season of
Dancing With The Stars
, so we'll probably see her in all sorts of interesting outfits. Bring it on!
The former Playboy pinup definitely knows how to cause a fuss with fashion. In October she allowed a nine-year-old girl to carry the train of her gown at a fashion event. Representatives of America's Child Labor Coalition slammed the actress for keeping the youngster out late at the event.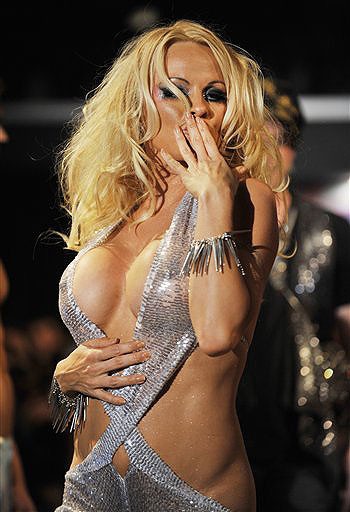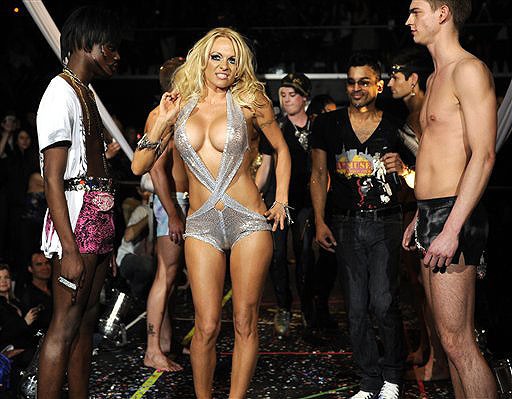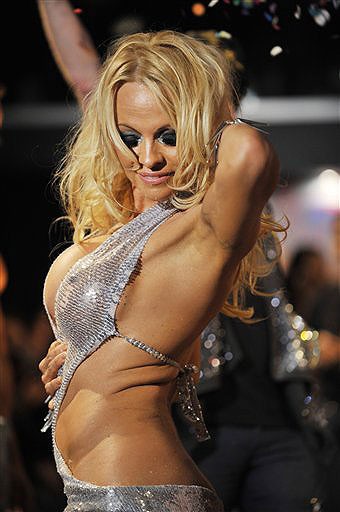 Images © 2010 The Associated Press.
More great Pamela Anderson pictures HERE!