Pamela Anderson Completes NYC Marathon In Under 6 Hours, Raises Money For Charity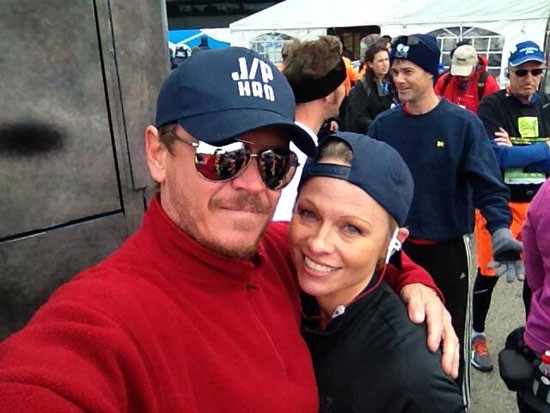 Pamela Anderson completed the New York City marathon on Sunday with her brother Gerry by her side. The former "Baywatch" star ran 26.2 miles and raised money for charity in the process.
The former Playboy pin-up earned more than $75,000 for the the J/P Haitian Relief Organization's The Long Run for Haiti campaign to help the country that was devastated by an earthquake in 2010.
Anderson annouced her plans to do the marathon back in August, and at the time confessed she hadn't actually been running in preparation.
She said at the time: "I really haven't attacked the running thing. I've never been a runner. I've never even run across the street hardly before."
Anderson wound up finishing the race in five hours, 41 minutes and three seconds. She posted her medal on Twitter and also added: "So proud of my brother Gerry. Thank G. For running next to me today - love you lots."
But it wasn't all fun. An exhausted Anderson also uploaded an image of herself covered in ice packs with the caption: "Ouch."