Pam Anderson's Multi-Colored, Figure-Hugging Dress - Hot Or Not?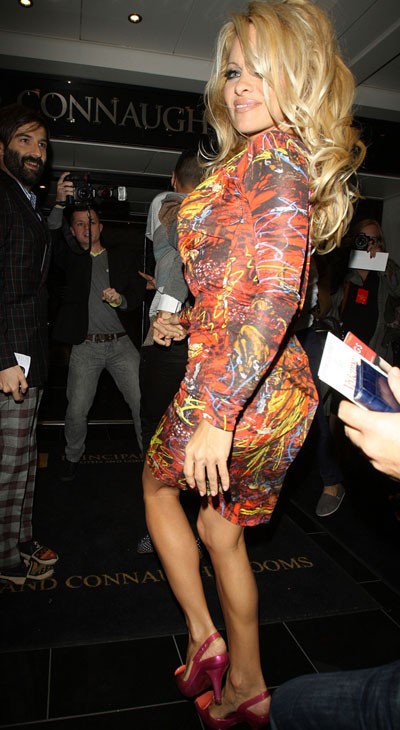 We spotted Pamela Anderson wearing a colorful red dress with a matching purse leaving the Vivienne Westwood Red Label Spring/Summer 2011 catwalk show at the Connaught Hotel in London on Sunday. We think the dress & purse are too matchy, matchy. What do you think - is she hot or not?
Looks like Pam's son is taking after his dad Tommy Lee - his recent 14th birthday party was shut down by the police. The Motley Crue  star told TV show Extra, "Brandon just turned 14 and he goes, 'Dad, for my birthday I wanna throw a rave.' He took over this place, I bought a huge sound system, lights, Glo-sticks...The cops came three times and he was so pumped. He was like, 'Dad, this is the coolest thing; my party got closed down by the cops."
Meanwhile, Pam picked up $18,000 for a one-night stand in London in August. She thrilled clubbers at Funky Mojoes in Essex when she showed up for the nightspot's two year anniversary celebrations. According to Britain's The People newspaper, Anderson took home the paycheck for simply sipping booze in the VIP room and posing for snaps with revelers.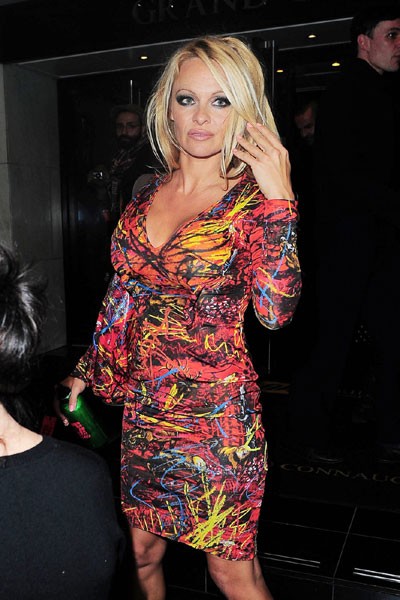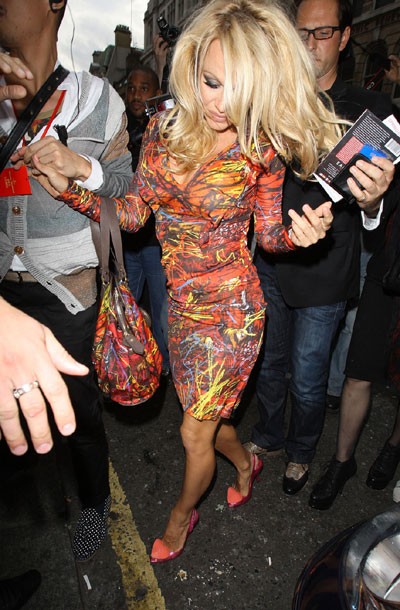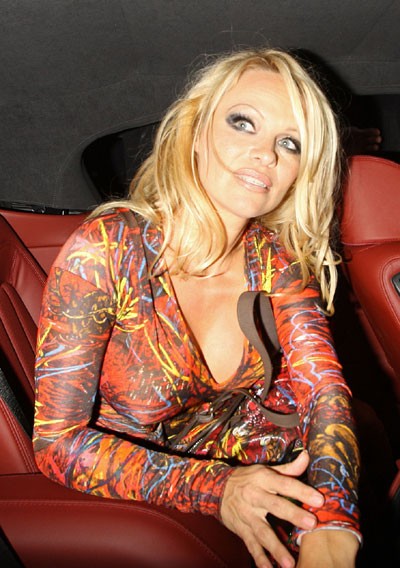 Click for more great Pamela Anderson pictures: