Pam Anderson Is Looking Pretty Old At 43 - Is She Still Hot Or Not?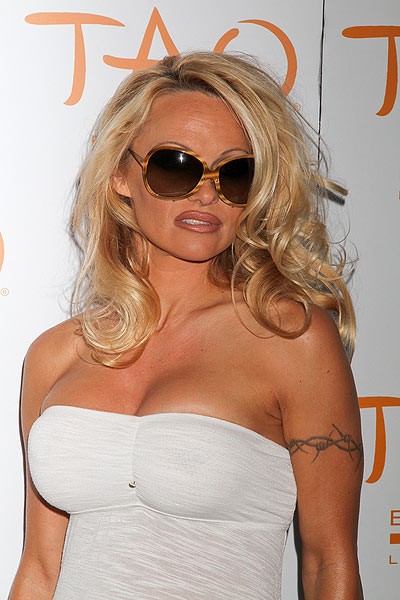 No wonder Pam Anderson is wearing gigantic sunglasses. She celebrated her 43rd birthday at Tao Beach in Las Vegas on Saturday, and even though she showed some leg, it doesn't distract from the major amount of makeup she's wearing or her puffy lips.

Former "Girls Next Door" star Kendra Wilkinson reveals Pam is a big inspiration. Kendra thought bigger breasts would mean a fatter wallet during her pole dancing days in San Diego.

She wrote in her new memoir 'Sliding Into Home,' "Pamela Anderson was on the radio talking about saving animals or something, and all I could think about were her boobs...I thought, I'd do even better if I were bigger...and I felt like they would make my look and feel even sexier."

Well, be careful what you wish for Kendra because you could wind up looking like this.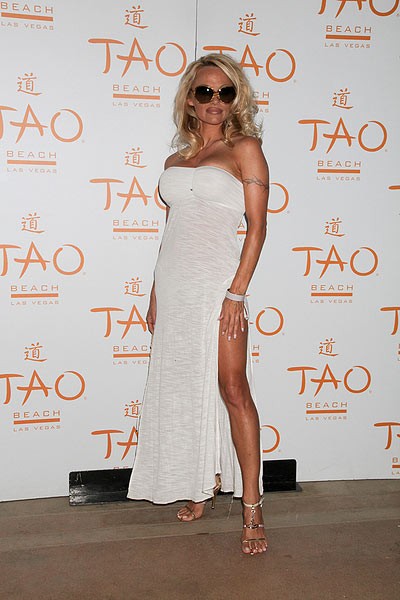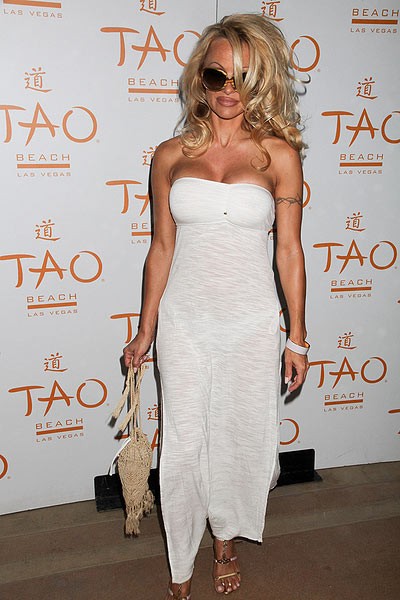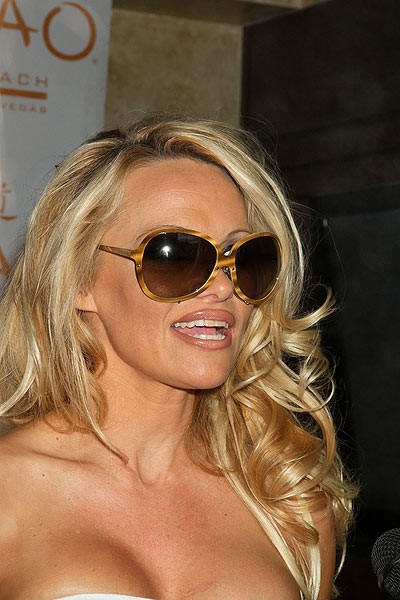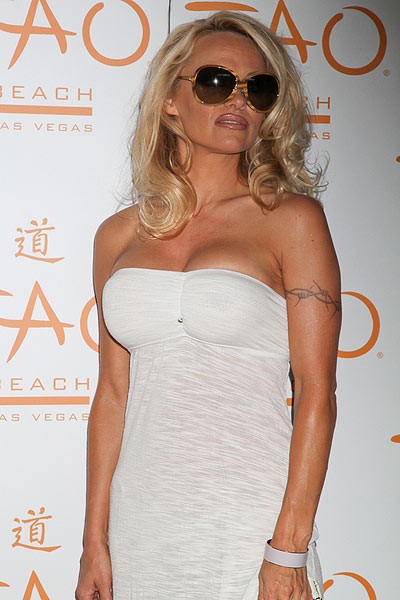 More: Celeb Photo Features | Fashion Photo Features
Click for more great Pamela Anderson pictures: