'Pain & Gain' Muscles Its Way To The Top Of The Box Office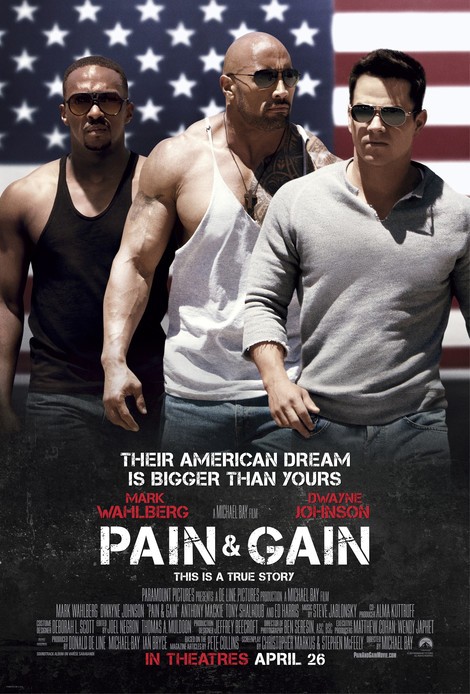 Mark Wahlberg's "Pain & Gain" topped the weekend box office, earning $20 million in ticket sales.
The film is based on a true story about a group of steroid-abusing bodybuilders who get involved in kidnapping, extortion and murder in Florida. Dwayne "The Rock" Johnson and Mark Wahlberg star.
The movie beat last week's number one, "Oblivion" starring Tom Cruise, which made $17.4 million.
Jackie Robinson sports film "42" landed the third spot with $10.1 million, followed by "The Big Wedding" (Diane Keaton, Robert De Niro, and Robin Williams) with $7.5 million.
Rounding out the top five was animated film "The Croods" ($6.5 million).
Box office numbers will increase dramatically this coming weekend when "Iron Man 3" hits theaters. The film has made nearly $200 million overseas already. The film opens Thursday night and is expected to make over $100 million during its opening.