Padma Lakshmi's Short Pink Dress - Hot Or Not?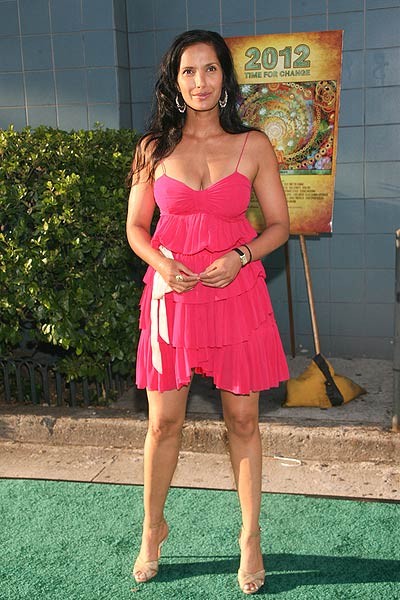 Padma Lakshmi looked sweet at the "2012: Time For Change" special New York City screening on Thursday. The "Top Chef" host showed off voluptuous figure in a short pink dress with a white ribbon around her waist.

David Spade is laughing off rumors he's dating new mom Padma after the pair was spotted enjoying a dinner date. He insists they are just friends. He says, "I met her last year. She was just in town so I was like, 'Let's have dinner.'"

The Indian-born model, actress and TV chef, who divorced Salman Rushdie in 2007, has never revealed the identity of her baby's father.
(click pic for next)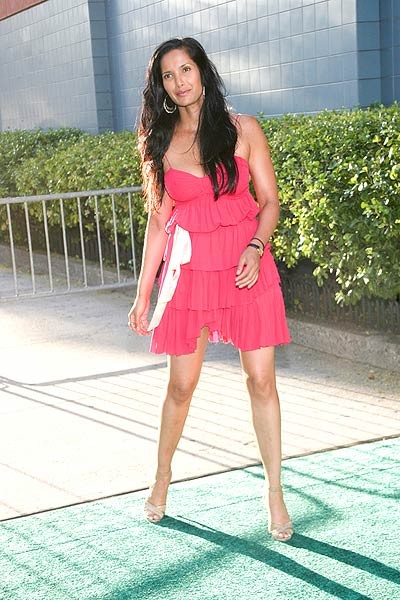 Click the pics for larger images:
- Click here for more Padma Lakshmi pictures! -