Padma Lakshmi Likes Herself Better Naked

"I like me better naked. I don't mean that in a vain way. When you put clothes on, you immediately put a character on. Clothes are adjectives, they are indicators. When you don't have any clothes on, it's just you, raw, and you can't hide." Pregnant model and
Top Chef
host
Padma Lakshmi
loves stripping off.
39-year-old Lakshmi is refusing the reveal the identity of the child's father and whether she underwent fertility treatment to help her conceive. The star has faced possible infertility for years after being diagnosed with Endometriosis, in which the lining of the uterus grows in other areas of the body.
Lakshmi has sealed a development deal with NBC and Universal Media Studios, which plans to create a half-hour comedy for her. The show will star Lakshmi as a woman working in the culinary world. One possible title is "Single Serving."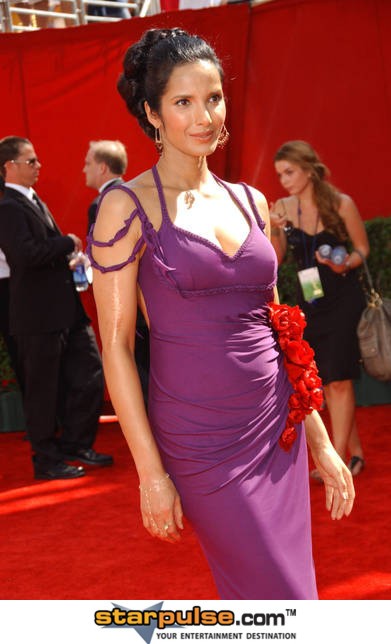 Image © PR Photos