'Pacific Rim' Premiere Pics: A Leggy Rinko Kikuchi, Scruffy Charlie Hunnam & More!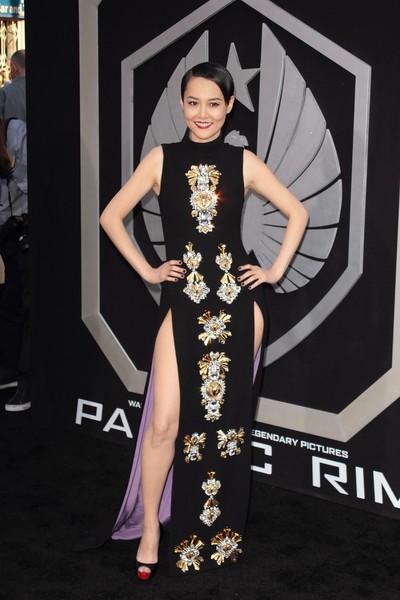 Several celebrities attended the "Pacific Rim" premiere in Hollywood on Tuesday. Rinko Kikuchi, above, wore a slinky black embroidered dress that showed off her legs.
Not familiar with the Japanese actress? She received Academy Award and Golden Globe nominations for her role in the 2006 film "Babel."
"Sons of Anarchy" star Charlie Hunnam also attended the premiere, looking dapper in a black suit with his hair slicked back and a short beard.
During a press tour for the film, the actor admitted he smacked Kikuchi's stuntwoman in the face during a fight scene, giving her a black eye three days before her wedding. Oops!
"Pacific Rim" centers on robot pilots who wage war against monstrous sea creatures using seemingly obsolete machinery. It hits theaters on July 12.
Check out more photos from the premiere...