Ozzy Osbourne And Alan Jackson's Music Help Rescuers Find Lost Boy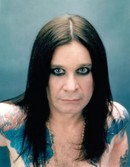 Ozzy Osbourne and Alan Jackson's music has helped rescue workers find a severely autistic eight year old who went missing in the San Bernardino National Forest in California.

Joshua Robb was found alive and well on Tuesday after spending the night alone in the wilderness - and his estranged father claims his favorite two songs helped coax his son out of the woods.

Ozzy's No More Tears and Jackson's Good Times were blasted out of speakers driven through the forest on the back of a truck after autism experts told rescuers the tracks would help relax the frightened boy and convince him to walk towards the music after he went missing early on Monday.

Ozzy's manager wife Sharon Osbourne was thrilled to hear the news and couldn't wait to tell her husband. Speaking backstage at the America's Got Talent finals, which she was judging, she said, "My goodness me. I have to go now and tell Ozzy... He'll probably start crying."