'Oz The Great And Powerful' Star James Franco Joins Walk Of Fame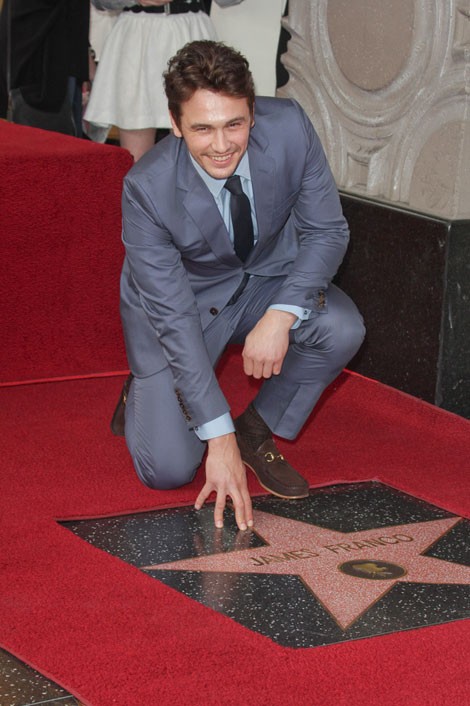 On Thursday, James Franco received a star on the Hollywood Walk of Fame. He was honored with the 2,492nd sidewalk plaque at a special ceremony, where guest speakers included Seth Rogen and Franco's "Oz the Great and Powerful" director Sam Raimi.
Raimi joked about his leading man for his wide-ranging interests in writing, painting, acting and lecturing, saying, "Working with James over the years, I've learned many things about him. James is a teacher, a poet, a sculptor, an actor, a director, a writer, a producer, a basket weaver - the thing goes on and on for days! Seems like we're always discovering James' next endeavor.
"Today we join the rest of the world to honour you in your achievements with a much-deserved star on Hollywood's Walk Of Fame, a star made from marble - which you yourself have hewn from a mountain, from brass that you have smelted!"
Franco held back the tears as he thanked his family, friends and colleagues, telling the crowd, "I wish that I could put a bunch of names on this star because this is a collaborative business... The people behind the scenes, the people who have been there for me, all the way through, if I could, I'd put all your names on there. Thank you, and I'll always remember this."
The star's proud novelist mom Betsy, actor brother Dave and Oz co-star Joey King also attended.