'Oz' Continues To Be Great And Powerful At The Box Office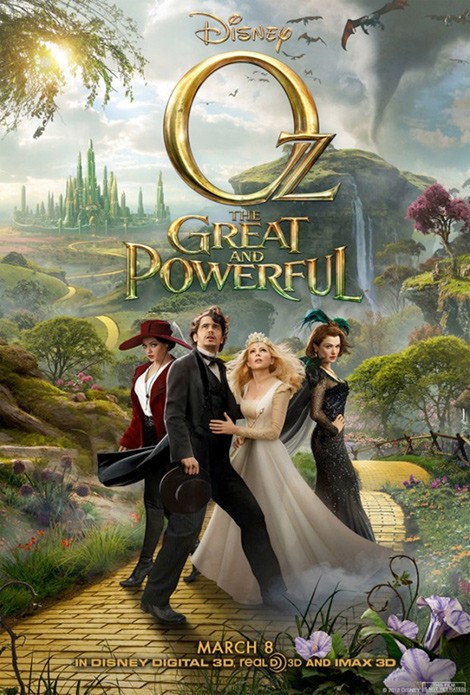 For the second weekend in a row, "Oz the Great and Powerful" dominated the box office, raking in a whopping $42.2 million. The film made over $79 million during its opening weekend and has bumped its domestic total to $145 million, making it the highest-grossing film of 2013 so far.
In the film, Oscar Diggs (James Franco), a small-time circus magician with dubious ethics, is hurled from dusty Kansas to the incredible Land of Oz. He meets three witches - Theodora (Mila Kunis), Evanora (Rachel Weisz) and Glinda (Michelle Williams) - who don't believe he is the great wizard everyone has been expecting. Using illusion, ingenuity, and even a bit of wizardry, Oscar transforms himself into the great and powerful Wizard of Oz as well as into a better man.
In second place at the box office was Halle Berry's "The Call" ($17.7 million), followed by Steve Carell's "The Incredible Burt Wonderstone" ($10.3 million).
Rounding out the top five were fantasy adventure "Jack the Giant Slayer" ($6.2 million) and the comedy "Identity Thief" ($4.5 million), starring Melissa McCarthy and Jason Bateman.