Own Whitney Houston's 'The Bodyguard' On Blu-ray March 27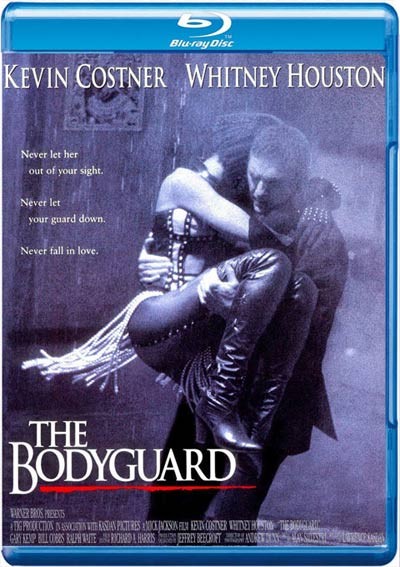 Less than two months after Whitney Houston's death, Warner Bros. is releasing "The Bodyguard" on Blu-ray. The film celebrates its 20th anniversary on its Blu-ray release on March 27.
When musical superstar Rachel Marron (Houston) begins receiving death threats, she is compelled to hire protection. Enter Frank Farmer (Kevin Costner), who immediately incurs the wrath of Houston and her entourage by imposing prison-like security measures. An ex-Secret Service agent, Farmer still hasn't purged himself of his guilt feelings over his inability to protect President Reagan from would-be assassin John Hinckley.
Gradually, and inevitably, the bodyguard and pop star fall in love. Ralph Waite plays Costner's father, while Robert Wuhl and Debbie Reynolds please the crowd in their cameo roles.
"The Bodyguard" was a huge box-office success, helped along in no small part by Whitney Houston's bestselling rendition of the old Dolly Parton hit "I Will Always Love You."
At his former co-star's funeral last month, Costner reminisced, "I was your pretend bodyguard once, not too long ago and now you're gone, too soon, leaving us with memories, memories of a little girl who stepped bravely in front of this church, in front of the ones that loved you first, in front of the ones that loved you best, and loved you the longest.
"Then bolder you stepped into the white hot light of the world stage, and what you did is the rarest of achievements, you set the bar so high, that professional singers, your own colleagues, they don't want to sing that little country song, what would be the point? Now the only ones who sing your song are young girls... who are dreaming of being you one day... So off you go Whitney, off you go."