Overheard: What Celebs Say About Christmas

"I totally love Christmas. I love the parties and the glitter. I'm still like a kid on Christmas morning but I also get a kick out of getting really cool gifts for my friends and family. I put a lot of effort into my Christmas shopping."
Paris Hilton
is a big fan of the holidays.
"It should be cold, you should be bundled up. You shouldn't be wearing a tanktop and flip flops." Actress
Christina Applegate
looks forward to a having a white Christmas every year.
"Scrooge was the first corporate scumbag and so, in this time where all our constructs are breaking down because of greed and selfishness, this story is very pressing right now. I don't think I've ever been in a place where Christmas wasn't celebrated. I hate to miss Christmas."
Jim Carrey
, who plays Charles Dickens' literary miser in Disney's new stop-motion movie A Christmas Carol.

"I really liked it when my uncles would dress up and pretend they were Santa, when I knew they weren't. Throughout the years I couldn't wait to see which uncle was going to try to pull it off. That's the tradition I remember." Model-turned-actress
Jenny McCarthy
recalls her favorite Christmas memories.
"Elton's on the Academy Awards committee and I'm on the BAFTA committee, we get sent DVD screeners of all the latest films that have come out - so we spend a lot of time watching those." David Furnish and
Elton John
spend the holidays watching movies.
"It's hilarious. When the kids were little he used to go, 'Ho ho ho,' and he even had his own bells."
Sharon Osbourne
reveals her rocker husband Ozzy used to dress up as Santa on Christmas Day.

"Easy stuff like
D'Angelo
,
Justin Timberlake
and
Robin Thicke
.
Ne-Yo
- he's lighthearted and not offensive. And a little Christmas music - I think
Run DMC
did a Christmas album, so did Snoop (Dogg)." Rapper
50 Cent
reveals his festive playlist.
"Everyone gets a stocking - I even hang up little ones for the 17 dogs. I fill them with treats like new coats and bacon bits."
Sharon Osbourne
makes sure the whole family is included on Christmas Day.
"I don't like that presents are expected at Christmas. I'd rather buy something as a surprise just anytime - I think that's nicer." Rocker
Ozzy Osbourne
isn't a fan of festive gifts.

"Top of the list is 'The Christmas Song' by
Nat King Cole
. But don't go forgetting 'Santa Claus Goes to the Ghetto' by Snoop,
Nate Dogg
and
Daz
. It wouldn't be the season of goodwill without my own 'A Pimp's Christmas Song' featuring Bishop Don 'Magic' Juan either. I'm even partial to a little 'All I Want For Christmas Is You' by
Mariah Carey
too."
Snoop Dogg
's favorite Christmas songs include his own tracks.
"It's
Frank Sinatra
who reminds me of Christmas. During the school holidays, I used to work behind the bar in my dad's restaurant and he'd always play Sinatra records. So that association is very strong for me." Pop star
Gerorge Michael
feels festive when hears records by Ol' Blue Eyes.
Fascinating Fact:
Irving Berlin
's "White Christmas" is the most recorded holiday song of all time with over 500 versions in several languages.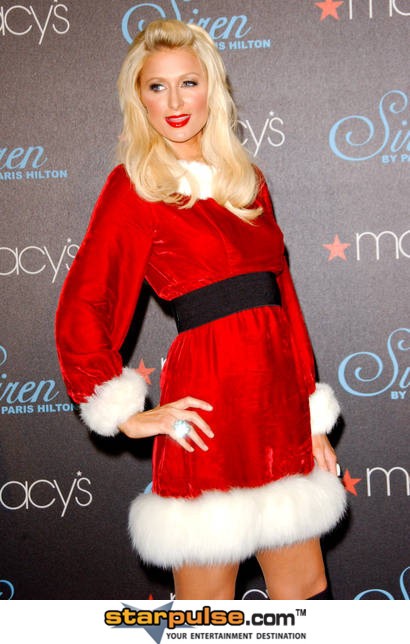 Image © Albert L. Ortega / PR Photos
(Quotes provided by World Entertainment News Network)