Over Before It Began - Henry Cavill And Kaley Cuoco Break Up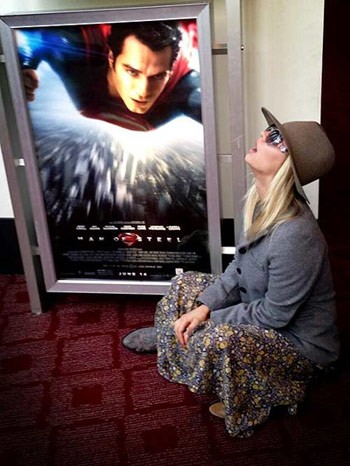 Henry Cavill and Kaley Cuoco quickly found out they weren't meant to be, breaking up a mere two weeks after they went public with their relationship.
It's unknown how long the Big Bang Theory and Man of Steel stars have been dating behind the scenes, but it's a moot point now.
A source tells E! Online it's over after a handful of dates. It's the second time the two have gone through break ups this year: Cavill broke up with Gina Carano and Cuoco split from Pepper bassist Bret Bollinger.
The two certainly appeared to be fans of one another - Cavill had previously confessed he was a fan of Cuoco's work on television and said he "always wanted to date her" and Cuoco tweeted a photo of herself fawning over Cavill's movie poster.
Those rooting for the couple will hope this is just a ploy to keep away the sudden explosion of media attention on them, but it looks like it's over for real.