Outkast To Reunite At Coachella In 2014?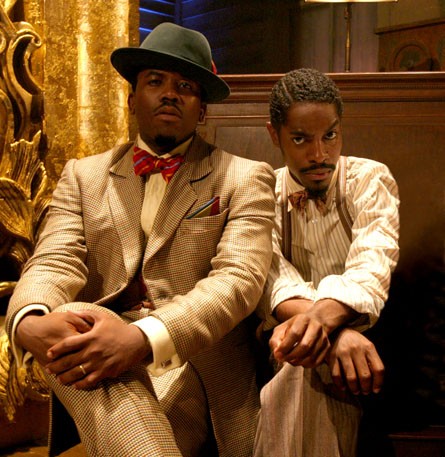 Hip hop stars Big Boi and Andre 'Andre 3000' Benjamin are set to bring Outkast back to the stage at next April's Coachella festival.

The two stars are currently in "prolonged talks" to reunite, according to Billboard.com, which will end their seven-year hiatus.

Multiple sources have confirmed the reunion, including the duo's frequent collaborator Sleepy Brown, who shared a black-and-white photo of a group of girls screaming (presumably from when the Beatles first arrived in America) with a text overlay reading, "Outkast Headlining Coachella 2014," on his Instagram page. The post has since been removed.

Outkast has yet to confirm the stories, however, Big Boi (real name Antwan Patton) went on Los Angles radio station Power 106 earlier this year and made it clear that he's all for reuniting.

"We've been kind of discussing some things," he said, "Once we map it out, we'll make an announcement. But we'll see. It's 20 years, man … I wanna see it too, I definitely wanna see it too."

According to Revolt.tv the deal is all but done and the Atlanta-based duo will headline the Coachella Valley Music and Arts Festival in Indio, Calif., in April 2014, followed by a number of festival appearances. There won't be a new album.