Outkast Reunite At Coachella, Face Technical Problems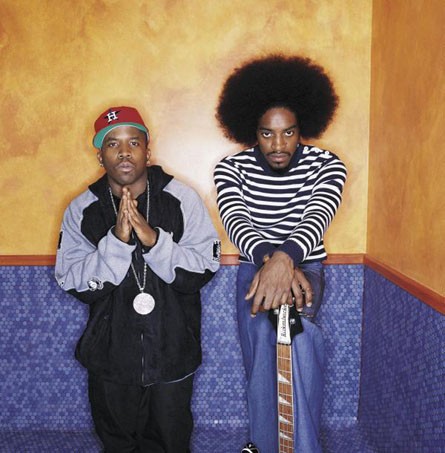 After nearly a decade on hiatus, rap stars Outkast reunited at the Coachella music festival on Friday. The group was greeted with cheers from fans but faced some techinical difficulties. Their set was also cut short by organizers.
Outkast headlined the first night and featured guest performers Future adn Janelle Monae. As they were launching their finale with hip-hop star Killer Mike, their sound was cut off.
Concetgoers booed as Andre 3000 tried to apologize to the crowd for the incident.
The Roots star Questlove saw the performance and commented on Twitter: "Lessons to be learned tonight (all said in love/constructive advice) 1. Give each song a 5 min slot, i.e. if 90 mins? Plan 18 songs... More lessons 2. plan show backwards - to avoid cut-off debacles plan what absolute last song must be, work way to the top... Keep in mind its been 10 yrs for Kast and this is show 1... Lot of mixed feelings about the show. It's gonna take time for chemistry and rhythm and tech issues to gel."
British singer Ellie Goulding, girl group Haim, British rockers Bastille, soul star Aloe Blacc and singer/songwriter Tom Odell also performed on Friday. Muse, Queens of the Stone Age, Motorhead and Arcade Fire are scheduled to peform this weekend.