OUT Magazine's Annual List Of Influential Gay Personalities Includes Frank Ocean, Ellen DeGeneres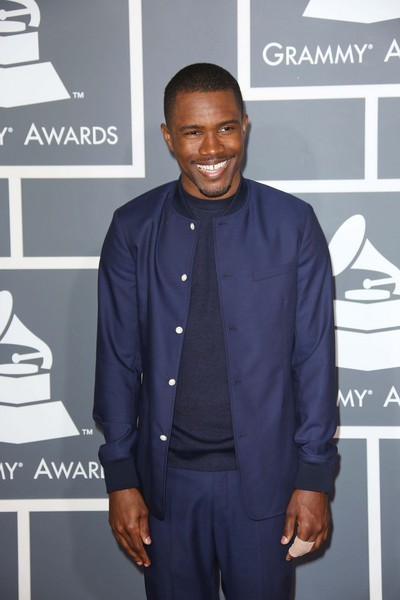 This year's OUT Power list is... well, out. For those who don't know, OUT is the most popular and prolific magazine about Gay fashion, society and culture. Every year, OUT ranks the most powerful gay individuals in America and does a quick blurb about them and their achievements.
Of course, there are individuals that we all know from television and Hollywood, like Ellen Degeneres or Anderson Cooper, but other men and women of note are Tim Cook (Apple CEO), Senator Tammy Baldwin (D-WI) and motivational speaker Suze Orman. 
Other individuals who have made the top fifty list:
· Frank Ocean (No. 10) Frank is an influential, young R&B/Soul singer who's influence on pop culture is significant, given the very short amount of time he has been in the industry. His album, 'Channel Orange' won him six nominations for Grammy awards, 'Best Urban Contemporary Album' as well as 'Album of the Year' at the Soul Train Music Awards.
· Marc Jacobs (No. 19) Marc Jacobs, designer and owner of the labels Louis Vuitton, Marc and Marc Jacobs has not only carved out a significant niche for himself in the fashion industry, but also in mainstream media. In 2013 Jacobs added a revamp of Diet Coke's image to his portfolio and made his movie debut in the Hollywood thriller Disconnect.
· RuPaul Charles (No. 50) Most people are familiar with RuPaul from his famous Logo show, RuPauls Drag Race, now in it's sixth, wildly successful season. RuPaul helped bridge the gap for many who grew up watching the show, both gay and straight and helped gender pronouns become more fluid and easily spoken in everyday conversation.
View the entire Power 50 list here
The official Press Release is below:
---
OUT's 7th Annual Power List Of The 50 Most Powerful Gay Men and Women in America
Apple CEO Tim Cook remains at the top of the list while Ellen DeGeneres, Ryan Murphy, Rachel Maddow, and Anderson Cooper round out the top five.
April 10, 2012 (NEW YORK) 'OUT,' the world's leading gay fashion and lifestyle brand, is pleased to present its seventh annual Power 50 list. The brand once again ranked the gay men and women whose power and prestige is instrumental in influencing the way American think about and engage with the world. This year's list runs the gamut, featuring businesspeople, entertainers, politicians, and activists. Read on to find out which gay men and women have the clout in 2013!
Tim Cook, number 1 on this years Power 50 list, took charge of tech giant Apple as CEO in 2011 and has guided the company through significant upgrades on all of its product lines and helped the brand increase its market share to 20% of all money spent on U.S. consumer technology. This year marks the first time Anderson Cooper (No. 5) is publicly out on the list. Meanwhile, Nate Silver, a newcomer to the list, proved to be a wunderkind statistician, prognosticating the 2012 presidential election with, at final count, 100% accuracy on his New York Times blog, FiveThirtyEight.
The OUT brand is currently available to consumers as a monthly print publication found on newsstands and at select retailers or via subscription. Out can also be accessed digitally at www.out.com or on Apple mobile devices through the Zinio application. Like OUT on Facebook at www.Facebook.com/outmagazine and on Twitter at @outmagazine.
About OUT
OUT is the world's leading gay fashion and lifestyle brand, with a circulation of 200,000 per issue.