Our Favorite Irish Things

Happy St. Patrick's Day! Today's the day to wear something green (or you'll get pinched), drink a lot of beer and celebrate all things Irish!
Favorite Films
Curl up on the couch with your fuzzy green slipper socks and enjoy some Irish movies.
In the Name of the Father
,
Angela's Ashes
,
Bloody Sunday
and
Gangs of New York
are a few of our favorites.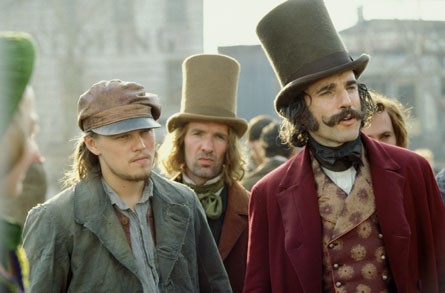 Favorite Actors
If those movies don't fit your fancy, you could watch the works of some of our favorite Irish actors and actresses.
Colin Farrell
,
Jonathan Rhys-Meyers
,
Cillian Murphy
,
Liam Neeson
,
Stuart Townsend
,
Daniel Day-Lewis
and
Jennifer Connelly
all are of Irish heritage.
Check out our Slideshow: Irish Celebrities - Who Is Your Favorite?
Favorite Food
Make sure you don't fill your stomach with too many bowls of Lucky Charms or too many pints of Guinness so you can indulge in some Irish favorites. Irish soda bread is a quick bread with raisins and caraway seeds best served warm that accompanies most meals in Ireland. Irish coffee is a hot cocktail made with coffee, Irish whiskey and sugar, topped with cream. Corn beef and cabbage is a hearty, traditional Irish favorite.
Favorite Tunes
Or you could kick back and relax at the local pub with your shamrock shades on and listen to our favorite Irish tunes.
U2
is one of the greatest bands in the world hailing from Dublin. "What Shall We Do with a Drunken Sailor" is one of the most well known Irish sea shanties typically played at Irish pubs. "The Wild Rover (No Nay Never)" is also a common song heard in Irish pubs. If you prefer dance over music, Lord of the Dance with Michael Flatley is a famous Irish musical that is sure to entertain your Celtic spirit.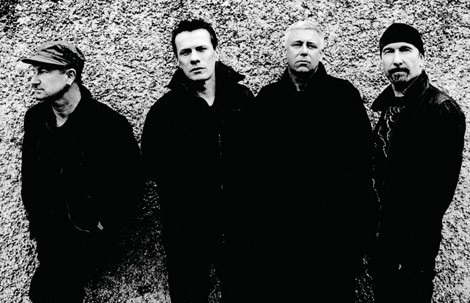 Favorite Legends
Whether these Irish legends are true or false, they make for a great conversation starters on St. Patrick's Day. Leprechauns are a type of male fairy believed to reside in Ireland and depicted as harmless and happy creatures. They always seem to know the path to the pot of gold at the end of the rainbow. Legend has it that if anyone keeps an eye fixed upon a Leprechaun, he cannot escape until the gaze is withdrawn and he vanishes (Fairy and Folk Tales of the Irish Peasantry). The Irish have been known to be very lucky, hence the phrase "Luck of the Irish." Don't forget to kiss the Blarney Stone for extra luck and ancient powers. But at the same time, the inevitable "Irish Curse" lingers in the minds of some females about their male counterparts.
Whatever you chose to do on St. Patrick's Day, make sure to incorporate some form of Irish culture into your day. Erin Go Bragh!
Story by
Erin Demchak
Starpulse contributing writer