Oscars Performers To Include P!nk, Bette Midler, Pharrell & More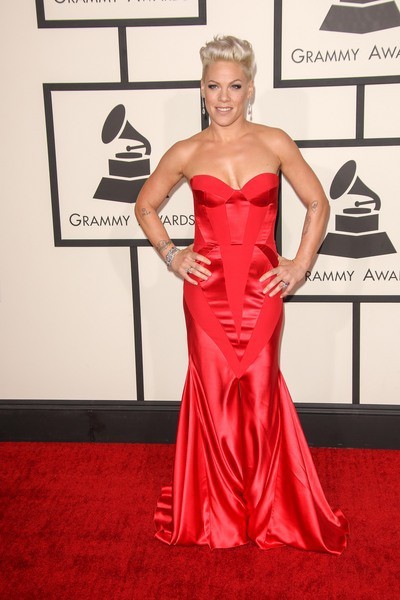 The list of performers who will take the stage at the 86th annual Academy Awards in Hollywood on March 2 has grown - P!nk was just invited to join the festivities.
Producers Craig Zadan and Neil Meron said in a statement: "We are very excited to welcome Pink to the Oscar stage for the very first time. She is regarded as one of the greatest voices in pop music and one of the best performers of her generation, and we are thrilled to have her join us for a highly anticipated moment on the broadcast."
P!nk, 34, shared the news on Twitter on Friday, writing: "Big news!!! I'd like to thank @TheAcademy for inviting me to perform on the #Oscars on March 2nd!! #holycow."
Oscars host Ellen DeGeneres also tweeted: "Big news! @Pink is performing at the #Oscars! I don't know what she has planned, but I'm bringing my safety net just in case."
The pop star is known for performing aerial stunts during her concerts.
Meanwhile, it was revealed earlier this week that Bette Midler would also perform at the highly anticipated award show. Midler, who has been nominated for Best Actress two times, has never performed at the event.
U2 and Pharrell Williams are also scheduled to perform nominated songs. The Irish band will sing "Ordinary Love" from the film "Mandela: Long Walk to Freedom," while Pharrell will sing "Happy" from the animated film "Despicable Me 2."