Oscars, Brat Pack Pay Tribute To John Hughes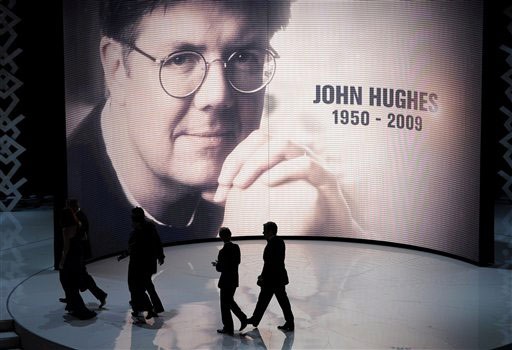 Anyone brought up during the 80s must've had a difficult time keeping a dry eye during Sunday night's Oscars tribute to late filmmaker John Hughes, because nothing captured the feel of the era better than his movies. Hughes brilliant films were the voice of a generation.

Movies like "The Breakfast Club," "Sixteen Candles," "Ferris Bueller's Day Off," "Pretty In Pink," "Home Alone," "Some Kind Of Wonderful," and "Weird Science," defined the typical 80s teenager and had a huge impact on a generation.

Molly Ringwald and Matthew Broderick took the stage to pay tribute to their mentor with a few words before a montage of Hughes' classics played. Afterward, the two were joined by fellow Brat Packers Ally Sheedy, Anthony Michael Hall, Jon Cryer & Judd Nelson; along with "Home Alone" star Macaulay Culkin.

Ringwald referred to the director as, "a brilliant writer, director and friend who saw something in me at the age of 16 that I didn't even see in myself;" adding, "his genius was taking the pain of growing up, and relating it to everyone."

Broderick added that there isn't a day that goes by where someone asks him, "Hey Ferris, is this your day off?"

Afterward, his widow and children were introduced and Broderick thanked the family for coming tonight and left with a simple and fitting "Ferris Bueller" reference - "...and John, Danke Schoen."

Hughes died of a heart attack while walking in New York City last August.


Video & photos below...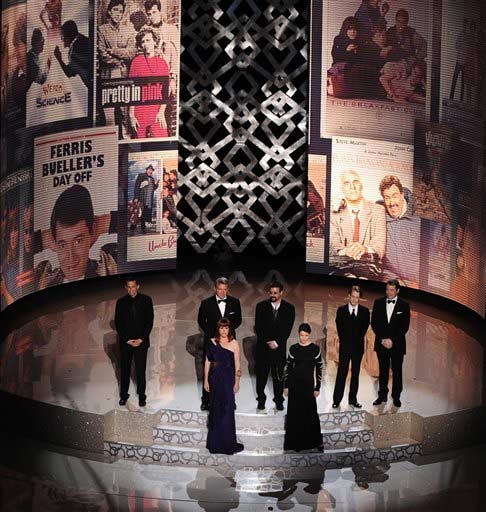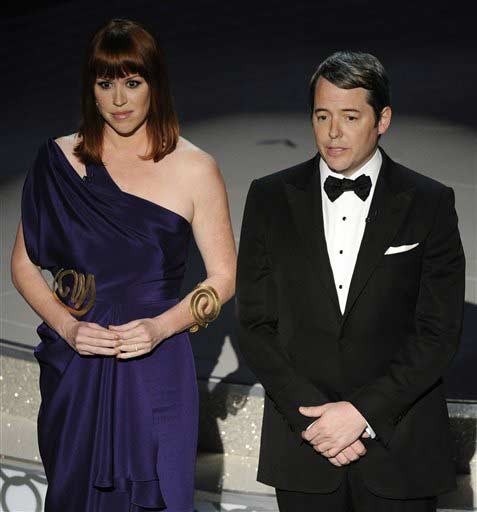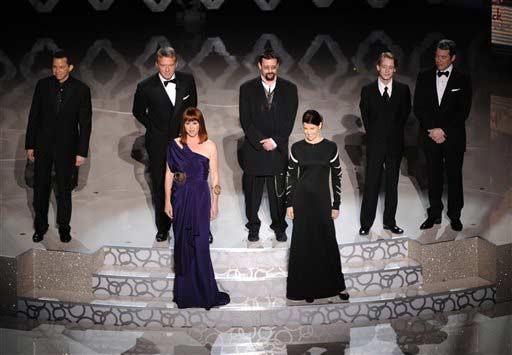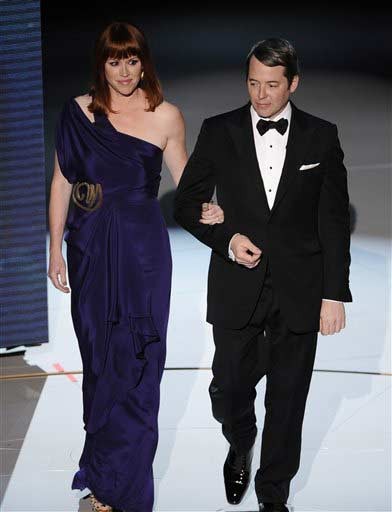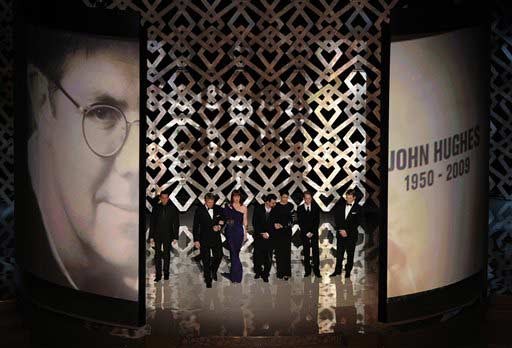 CHECK OUT OUR ENORMOUS OSCAR GALLERY HERE!