Oscars 2013: What Will Win, What Could Win And What Should Win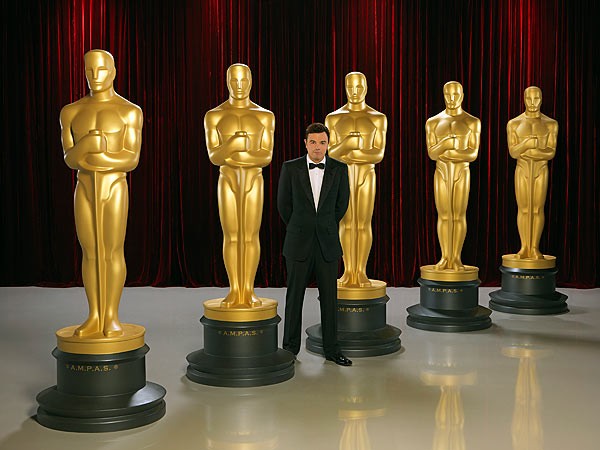 The 85th Annual Academy Awards – airing this Sunday at 8:30 PM EST on ABC – are sure to get a little rowdy this year. Ceremony notwithstanding, the categories themselves are all over the place, and for the first time in years, there are no dead-locks and certain promises in any of the categories (except, perhaps, Best Actor and Best Supporting Actress, but we'll get to that). Still, pundits have weighed in and the scales are tipped in several favors. Here are our predictions for what will likely win, what might upset and what films and performances deserve a golden statuette in some of the major categories. 

BEST PICTURE
Will Win: Argo
Ben Affleck's tense thriller about six U.S. diplomats trapped in Iran and the elaborate scheme to get them home has swooped up every major award of the season, including the Golden Globe, SAG and BAFTA. Originally considered the dark horse after Affleck failed to get a Best Director nomination, it's now the favored frontrunner.
Could Win: Lincoln
Before Argo's awards season sweep, Lincoln seemed like a sure bet. The idea for the film has been gestating in director Steven Spielberg's head since the start of his career, and its handsome pedigree of fine actors is Oscars bait to the max. If the Ben Affleck handicap catches up with Argo, expect Lincoln to reclaim its former perceived glory.
Should Win: Zero Dark Thirty
Kathryn Bigelow's journalistic epic about the effort to capture Osama bin Laden was always doomed. Oscar voters shy away from the politically controversial, and the film's unflinching depiction of U.S.-inflicted torture is as toe curling and eyebrow raising as it gets. But the movie is a masterpiece of modern filmmaking. Almost documentarian in its approach to facts, it's a sprawling work that asks perilous questions of its audience. It's the first great film about the War on Terror and will be remembered as such for years to come. The Academy would be smart to laud Bigelow and screenwriter Mark Boal's fearless work.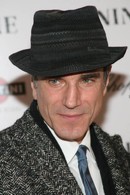 BEST ACTOR
Will Win: Daniel Day-Lewis in Lincoln in Lincoln
He's won twice before, but it's no matter. Day-Lewis's Lincoln is one of the better impersonations in recent memory, never pandering or hokey, and Oscar voters are sure to honor another impressive performance from one of our great living actors.
Could Win: Bradley Cooper in Silver Linings Playbook
Cooper's redemption story (good-looking comedy star turned bonafide actor) might appeal to the Academy, who love that sort of thing.
Should Win: Joaquin Phoenix in The Master
A Day-Lewis win would be just fine, but Joaquin Phoenix in The Master is a revelation. He's equal parts creepy, harrowing, sad and unruly. The physical transformation is uncomfortable enough – his slung shoulders and decrepit frame are painful to the eye – but there's also a nuanced display of insanity brimming in those piercing eyes of his. Phoenix is perhaps the most underrated actor of his generation, or of any generation ever. His Freddie Quell, the PTSD-suffering former naval officer who finds new life in a Scientology-like religion, is a tragically unmovable character, and Phoenix sells it like hot gold.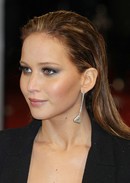 BEST ACTRESS
Will Win: Jennifer Lawrence in Silver Linings Playbook
2012 was the year of Jennifer Lawrence. Audiences fell in love with her hilariously down-to-earth sound bites and star turn as Katniss Everdeen in The Hunger Games, and critics warmed to her deft portrayal of the recently widowed whippersnapper Tiffany in David O. Russell's Silver Linings Playbook. It's a role any actress of any age would die for. With Tiffany, Lawrence gets to laugh maniacally, cry hysterically, flirt serendipitously and break down painstakingly. She fights with Robert De Niro and schmoozes with Bradley Cooper. She even gets a big, showy dance number. Oscar voters will likely cash in on the broad appeal of Lawrence's fresh face and burgeoning career.
Could Win: Emmanuelle Riva in Amour
What was originally a race between Lawrence and Jessica Chastain has turned into a last-second re-route. Emanuelle Riva, 85 years old, earned a surprise BAFTA for her work in Michael Haenke's Amour, which sent Oscar pundits scrambling. Could she upset what looked like a Jennifer Lawrence clean sweep? If anyone's gonna do it, it's Riva.
Should Win: Marion Cotillard in Rust and Bone
Oh wait, she wasn't nominated. Well, she should have been. No other female performance was as painfully human and easily digestible as Cotillard's in this little French film about a killer whale trainer who loses her legs after a freak accident. There's nothing showy or pretentious about Cotillard's performance. It's unglamorous and seemingly unremarkable, but the effect is lasting. You're thinking about her long after the credits roll, and it's that sort of penetrating experience that makes her a true winner.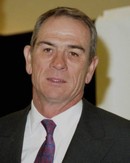 BEST SUPPORTING ACTOR
Will Win: Tommy Lee Jones in Lincoln
This is the most indecisive category this year, with no clear frontrunner. All nominees are former winners, which hardly narrows the playing field. But of all the high-profile names, Jones seems the likeliest to win.
Could Win: Christoph Waltz in Django Unchained
Waltz picked up the BAFTA and Golden Globe for his role in Tarantino's Django Unchained, but he's on the heels of a recent Oscar win in the same category, which keeps him from "sure bet" territory. De Niro could also sneak in here, if the odds are in Silver Linings Playbook's favor. 
Should Win: Philip Seymour Hoffman in The Master
Hoffman's work as the L. Ron Hubbard-esque ringleader of a fictional religion is subtlety terrifying. Like Phoenix, he's a troubled man with a mysteriously veiled past. Unlike Phoenix, it isn't a showy part with physical complexities. But the result is the same: haunting and untouchable. No one else in the category offers as much food for thought.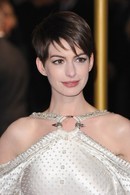 BEST SUPPORTING ACTRESS
Will Win: Anne Hathaway in Les Miserables
Anne's won every major award for her role as dying prostitute Fantine in the Tom Hooper-directed musical. It'd take a major turn of events to shatter what looks to be the night's one sure thing.
Could Win: Sally Field in Lincoln
If there has to be a fallback, Sally Field as Mary Todd Lincoln is the only other name with enough gravitas to claim the spot. She fought hard for the role and played a woman almost twenty years her junior. In any other year, she'd be the frontrunner, but Hathaway has been laying the ground for her win since her hosting gig two years ago. It's hers.
Should Win: Anne Hathway in Les Miserables
I'll give it to her. She managed to be the most memorable part of the movie, despite her relatively short amount of screen time. She lost 25 pounds and sang the hell out of "I Dreamed A Dream," which is no easy feat. And she wasn't afraid to look ugly. (Or at least as ugly as Anne Hathaway can look.) It's a decidedly unglamorous role, and this very glamorous movie star reveled in that fact. I'd say she deserves it, even if her promotional tour for the film was grating.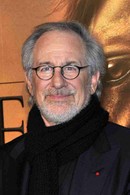 BEST DIRECTOR
Will Win: Steven Spielberg for Lincoln
As previously mentioned, this was Spielberg's passion project, and it shows: It's a stylish movie, full of scope and depth and great performances. It's a little dry, and the ending is schmaltzy, but Oscar voters love a clean picture with a strong message, and Lincoln is an evergreen hero. It has all the trimmings of a Best Picture winner, but may have to settle with Best Director instead. 
Could Win: David O. Russell for Silver Linings Playbook
Since Bigelow and Affleck were snubbed, this whole category feels almost pointless. Really, it's anyone's game. (Except, perhaps, Behn Zeitlin, whose fabulous Beasts of the Southern Wild is highly impressive, but a little too low-key for Oscar voters) If Spielberg doesn't get it, Russell seems a likely second bet, since critics loved Silver Linings Playbook and he's been in Oscar's good graces since The Fighter.
Should Win: Paul Thomas Anderson for The Master
Another non-nominee who should have won. Paul Thomas Anderson is the Kubrick of his age: a great, big, sweeping talent whose films must digest before they impress. The Master is a jagged little pill, a film we'll pull apart until the end of time. But it's also the most wholly original and fully maintained picture of the year, and the direction is clear and present in every frame. Anderson is an auteur, not a crowd pleaser or heart warmer, and if Oscars were truly about talent, he'd be buried in naked gold men.

BEST ORIGINAL SCREENPLAY
Will Win: Zero Dark Thirty by Mark Boal
Voters will likely throw a bone to Mark Boal for his impressive work on the Zero Dark Thirty screenplay. A former investigative journalist, it's clear his work transcended simple fiction. There are coded truths in every moment of the film, and voters would be silly to turn their noses.
Could Win: Django Unchained by Quentin Tarantino
Tarantino's glossy dialogue and diabolical fun is the flashy sort of thing Oscar voters go gaga for. If they go for style over substance, expect Tarantino's western revenge fantasy to upset.
Should Win: Zero Dark Thirty by Mark Boal
See above. His script rocks.
BEST ADAPTED SCREENPLAY
Will Win: Argo by Chris Terrio
Terrio's tight script is ripe with suspense and historical whimsy. It tells a story without preaching it. And given Argo's likely Best Picture success, an accompanying screenplay statuette would be the cherry on top. 
Could Win: Silver Linings Playbook by David O. Russell
Russell adapted his screenplay in honor of his son, who suffers from bi-polar disorder like the film's protagonist. It's a well-publicized anecdote about the movie, and just the sort of heartwarming thing the Academy might honor.
Should Win: Beasts of the Southern Wild by Behn Zeitlin and Lucy Alibar
Beasts of the Southern Wild doesn't have an earnest shot at Best Picture or Best Director wins, but it's got enough contagious imagination to deserve a writing statue. Zeitlin and Alibar created a distinct world full of messy characters and unthinkable odds. It'd be great to see the little picture that good earn at least one award.