Oscar-Winning Character Actor Ernest Borgnine Dies At 95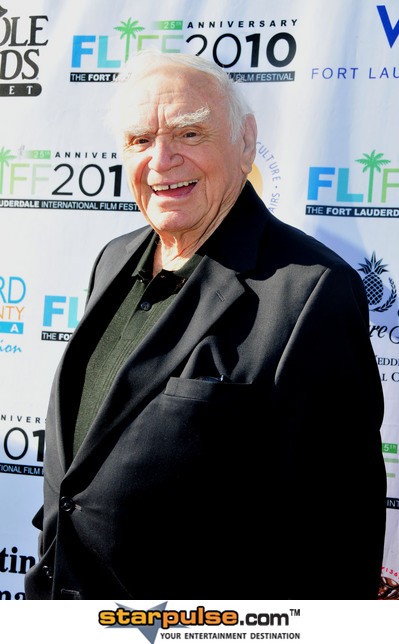 Character actor Ernest Borgnine has died at the age of 95.  The actor, best known for his role in 1955 film "Marty" for which he won an Academy Award, passed away on Sunday from kidney failure.
The actor's wife and children were with him at the Cedars-Sinai Medical Center in Los Angeles at the time of his death, his spokesman Harry Flynn told the Associated Press.
Borgnine was known for his unique appearance, which included caterpillar eyebrows, bulgy eyes and a gap-toothed grin.
The star, real name Ermes Effron Borgnino, often played villainous roles and killed Frank Sinatra while playing Fatso Judson in 1953 film "From Here to Eternity."
He also starred in "The Dirty Dozen, "Ice Station Zebra," "McHale's Navy" and "The Wild Bunch." In the late 90s he was a regular on TV series "The Single Guy." His most recent films include "BASEketball" and "Gattaca."
In 2008 he shocked fans after he revealed during a talk show appearance that the secret to his long-healthy life was self-gratification.
Borgnine became the oldest performer to receive a Golden Globe nomination for his role in 2007 TV film "A Grandpa for Christmas" and was handed a lifetime achievement award at the 17th Annual Screen Actors Guild Awards last year.