Oscar Voter Calls Sandra Bullock 'Weak Link' In Revealed Ballot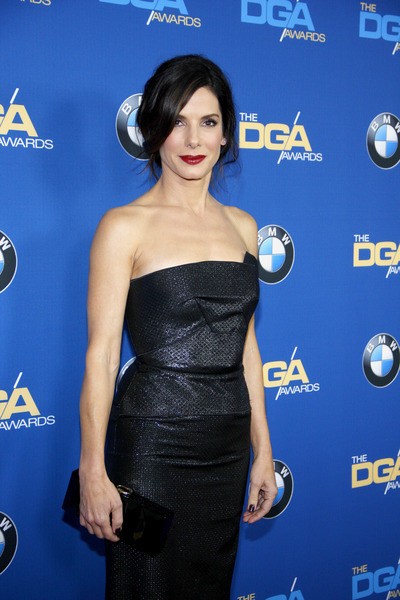 An anonymous Oscar voter has had his or her ballot revealed, and they had some unflattering things to say about several nominees.
The ballot is one of a handful The Hollywood Reporter will be revealing leading up to the Oscars on Sunday night. This particular ballot is from "a longtime member of the Academy's 377-member directors branch."
The director picks American Hustle as Best Picture and says making 12 Years a Slave would require courage, "if you made it in Mississippi in 1930." The director then snubs Gravity's Alfonso Cuaron for Best Director, writing, "I have seen things at the planetarium that were at least as impressive."
The unnamed director goes on to pick Cate Blanchett as Best Actress, writing, "[Sandra] Bullock is the weak link," and, "For [Meryl] Streep, whom I love, this is a bottom-drawer performance." In the supporting category, Julia Roberts was deemed "horrendous."
Some of the more interesting choices come from the ballot's abstained votes. The director doesn't pick an animated feature ("I have no interest whatsoever"), documentary ("the documentary category has about as much claim to legitimacy as the Bush-Gore presidential election. It's an incestuous little club"), Original Song ("I regard all four songs as utterly inferior and not worth voting for"), or Best Short ("if I don't know anybody who made one of them -- a friend or an enemy -- I just don't vote").
Since this is one of the first ballots released, we can only wonder what the rest contain!