Osbourne Family, Minus Ozzy, Step Out For MS Event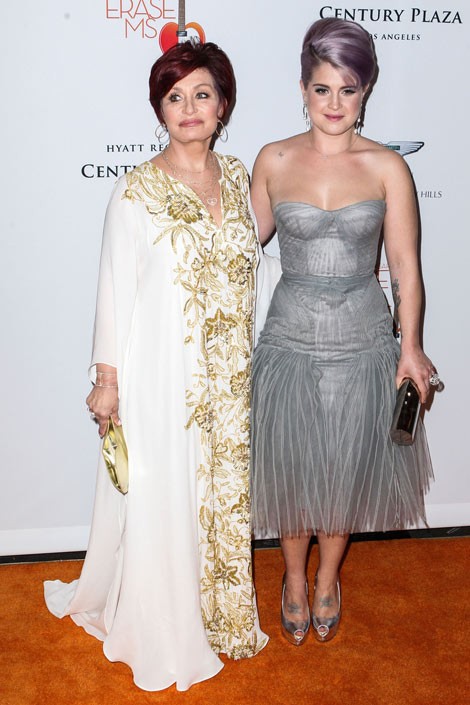 Over the weekend, Sharon Osbourne and her son Jack were given a joint Medal of Hope award by Jack's sister Kelly at the 20th annual Race to Erase MS gala.
 
Last summer, Jack, 27, announced he had been diagnosed with multiple sclerosis, and he and his family have been using their notoriety to raise awareness and help find a cure for the disease.
Friends and family have been very supportive of the Osbournes during such a difficult time.
Sharon said, "We feel totally spoilt by our friends and family and everybody has been amazing with us. At times like this you realize how lucky you are to be surrounded by so many friends."
Jack said of his mother: "If anyone is deserving it's her because she's been more out front about this than anyone. She's been so supportive - it's nice that it's a family affair."
Ozzy Osbourne wasn't in attendance. He recently admitted he had been using drugs and alcohol again but has been sober for a couple of months.