Orlando Bloom's Broadway Debut Receives Mixed Reviews From Critics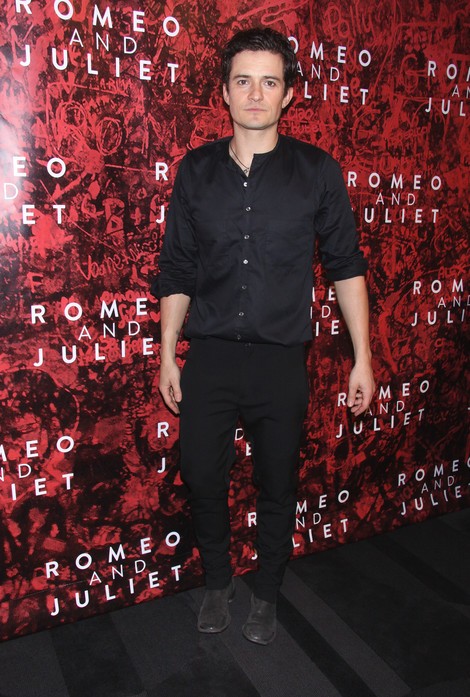 Critics are divided by Orlando Bloom's Broadway debut. On Thursday, the actor and Condola Rashad kicked off a modern-day depiction of Shakespeare's "Romeo and Juliet."
While Bloom's performance received positive marks, the production overall failed to impress.
New York Times writer Ben Brantley applauded Bloom and Rashad's chemistry but labeled David Leveaux's production "lopsided."
 
He wrote, "When these doomed lovers first set eyes on each other, it's so obvious that they're a matched set - and that they know it - that the whole world seems to stand still in deference.
 
"Though the kiss they subsequently share is long and deep, it doesn't feel like the product of teenage lust. The chemistry is less erotic than aesthetic."
The Hollywood Reporter critic David Rooney praised the actor's "confident debut" and added "his early classical training is evident in the ease and conviction he brings to the language. He conveys the idea of Romeo as an impassioned idealist too naïve to see the intransigence of the society into which he was born."
 
However, Rooney said the production's "contemporary trappings never quite amount to a distinctive edge."
According to Variety: "The ones who really suffer from this strange resistance to Shakespeare's lyricism are Bloom and Rashad, who do good work when they're not hanging from a scaffold or scaling a wall, and deserve a better chance."