Orlando Bloom Takes Birthday Hike With Miranda Kerr & Baby Flynn (Photos)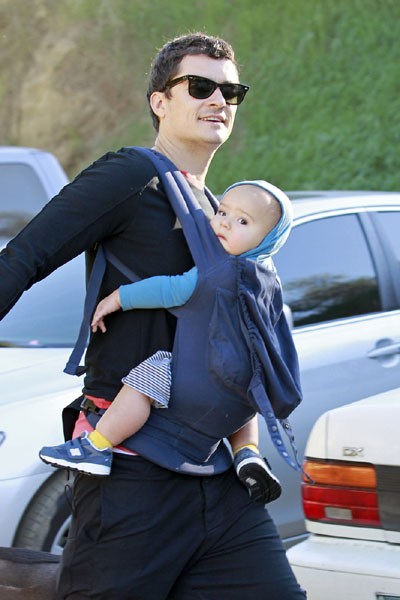 We spotted Orlando Bloom and his wife Miranda Kerr taking their son Flynn and dog for a hike in Runyon Canyon in Los Angeles on his birthday yesterday. The actor turned 35 years old.
Orlando is reprising his role as Legolas in "The Hobbit: An Unexpected Journey." In the film hobbit Bilbo Baggins journeys to the Lonely Mountain with a group of dwarves to reclaim a treasure taken from them by the dragon Smaug.
The film hits theaters on Dec. 14, 2012.