Original 'Sound Of Music' Star 'Mystified & Disappointed' By Carrie Underwood's Version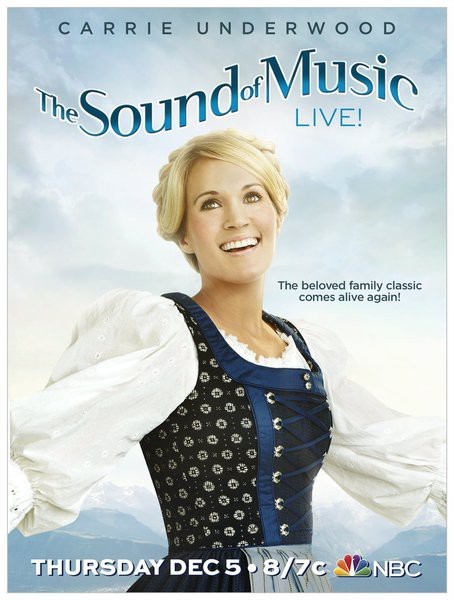 NBC's live production of "Sound of Music" elicited strong reactions from fans, including one of the original child stars from the 1965 classic film.
Kym Karath, who played youngest daughter Gretl Von Trapp, watched the program with her former co-stars Charmian Carr, who portrayed Liesl Von Trapp, and Angela Cartwright, who played Brigitta Von Trapp.
The special show, "Sound of Music Live," starred singer Carrie Underwood in the role made famous by Julie Andrews.
Karath posted on Twitter, "Mystified & disappointed so far by SOM special... Must admit some scenes are actually painful to watch... Love Carrie Underwood but this role is just not right for her. She is lovely her voice is beautiful but acting is wrong."
Marc Bernardin of The Hollywood Reporter shared her opinion, writing, "Underwood can deliver the songs...(but) she doesn't acquit herself so well when it comes to the carrying the emotional weight of the production... Underwood nails the look of a virginal almost-nun, but goes no deeper than that. Blank stares and placid smiles."
Despite the mixed reviews, 18.5 million people tuned into the show, making it the number-one program on Thursday night.