Oprah Winfrey Turned Down Masturbating Maid Role In 'The Paperboy'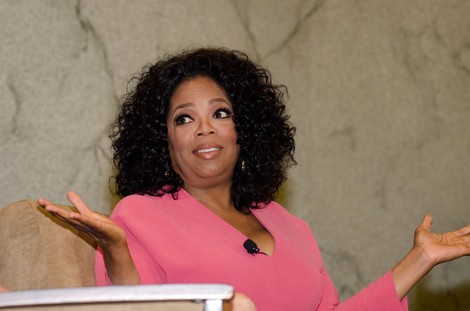 Filmmaker Lee Daniels originally wanted Oprah Winfrey to portray a masturbating maid in his upcoming film "The Paperboy," but he wound up casting Macy Gray instead.
The film centers on a man (John Cusack) convicted of killing a seedy sheriff who is given a new life when a pen pal (Nicole Kidman) enlists the aid of two journalists to try and get him off death row.
Daniels asked Oprah if she'd like to play the maid Anita in the film, but she declined. He explained, "Everybody has (their) own interpretation. She would have played it very stoic, you know, something very different. I think Macy Gray was the right choice after all."
Daniels believes Gray's portrayal of Anita is closer to what he learned about house servants growing up than those portrayed in 2011 movie "The Help."
 
He adds, "I just didn't think that the maids were right (in The Help), because I had so many family members that were maids. I really wanted to tell my version."
"The Paperboy" hits theaters on Oct. 17.