Oprah Winfrey Tops Forbes Magazine's 2013 'Most Powerful Celebrity' List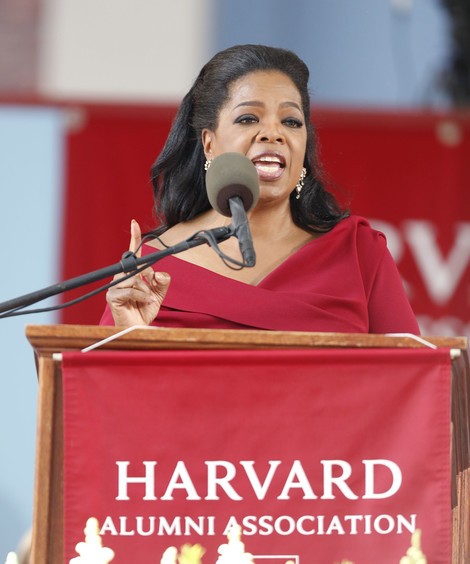 Oprah Winfrey is the most powerful celebrity in Hollywood according to the new power list released by Forbes magazine.

The media mogul has topped the magazine's 2013 List Of The Most Powerful Celebrities for the fifth time despite earning $88 million less than she did last year. Winfrey returned to the top spot after falling short and coming in second for each of the last two years. Three other women have landed in the top five: Lady Gaga (2), Beyonce (4) and Madonna (5). Director Steven Spielberg landed in the number three spot.

"There is nobody else with that kind of consistency and power," says Forbes.com's Dorothy Pomerantz. "There are only three people who have been on every single one of our lists since 1999. It is Oprah, Howard Stern and Steven Spielberg...

"She still wields an enormous amount of power, which is really what we look for in our fame matrix."

Winfrey's pal Gayle King, who co-hosts wake-up show "CBS This Morning" said her BFF probably wouldn't care about the list, released on Wednesday.

"I think right now she's probably sitting under a tree reading a book going, 'Oh, OK.' Not caring whether she's one or 100," King said on the morning show.

Taylor Swift, rock band Bon Jovi, Roger Federer, Justin Bieber and Ellen DeGeneres round out the top 10.

Toby Keith, who's featured on the cover of the annual issue, ranks 43rd on the list, while last year's number-one, Jennifer Lopez, has fallen to number 12.

See the full list at Forbes.com.