Oprah Winfrey Tells Lindsay Lohan To 'Cut The BS' In First Trailer For Docu-series 'Lindsay'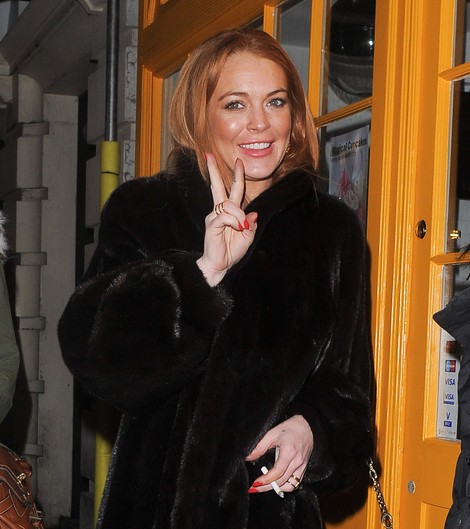 "There's nothing left in having a drink for me," says Lindsay Lohan in the first trailer for new reality series "Lindsay," which follows the troubled star post-rehab as she relocates back to New York. "What's left in that feeling? nothing. there's no party that i haven't gone to, there's no person that i haven't hung out with, there's no situation that I haven't, you know, been exposed to."

The series, produced by media mogul Oprah Winfrey takes a candid look at the life of Lohan after her stay in a California rehab center as she attempts to stay sober and turn things around.

Lohan became one of the most sought-after celebs by the paparazzi over the last few years -- and not for good reasons -- and her reputation on movie sets precedes her. But Winfrey still believes in her, and after she was told that Lindsay was "not participating" and "committing herself" to the show, she confronted the actress herself, telling her to shape up.

"I really do want you to win," Oprah tells Lindsay. "If that isn't what you want, I'm okay with that. I will tell [the crew] to pack up and leave today... you need to cut the bulls**t, you really do."

Lindsay, who was reportedly paid $2 million for the docu-series, smartly listens to the advice from the media mogul and acknowledges that the reality series might be the only chance she has to regain some credibility and get future work. "I know that this is my last shot at doing what I love to do," she replies.

But will Oprah's 'pep talk' be enough? Find out Sunday night when "Lindsay" premieres Oprah's OWN network at 10pm (EST).

Check out the trailer below...