Oprah Winfrey Talks About Her 'Really Big' Breasts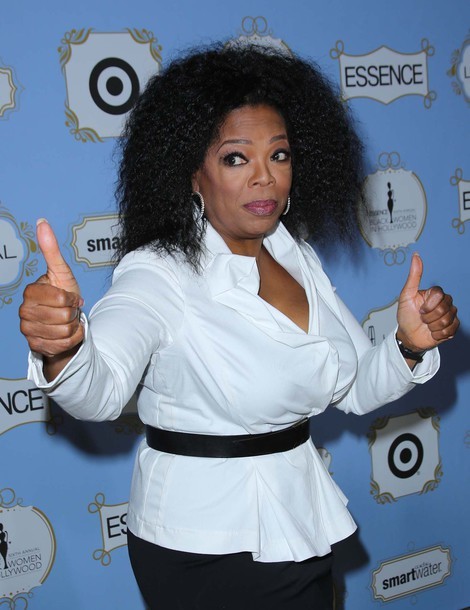 Oprah Winfrey hated getting hugs from her big-breasted grandmother when she was small child, so she makes sure she doesn't smother her young nieces with her own big bust when they come for a visit.
The TV titan believes her chest is growing as she ages, and she's convinced she's channeling her grandmother's large rack.
While promoting "The Butler" on "Watch What Happens Live," she explained: "They really are big. The other day I went like, 'God, are y'all getting bigger?'
 
"These are my grandmother's; she is with me... When I was a little kid I'd see my grandmother coming and I'd go, 'Oh no, oh no... Hug me!' So now, when I see my young nieces, I'm aware of that. I'm like, 'Come here honey, come to the side'."
Back in March, Terrence Howard talked about working with Oprah and her "tig ol' bitties." He also called her a "lovely, voluptuous woman" and "very, very beautiful."
In response to his remarks, Oprah explained to talk show host Steve Harvey: "Some people called me and said they were all offended, but I do have big breastses."