Oprah Gives Away A Brand New Car On 'Jimmy Kimmel Live'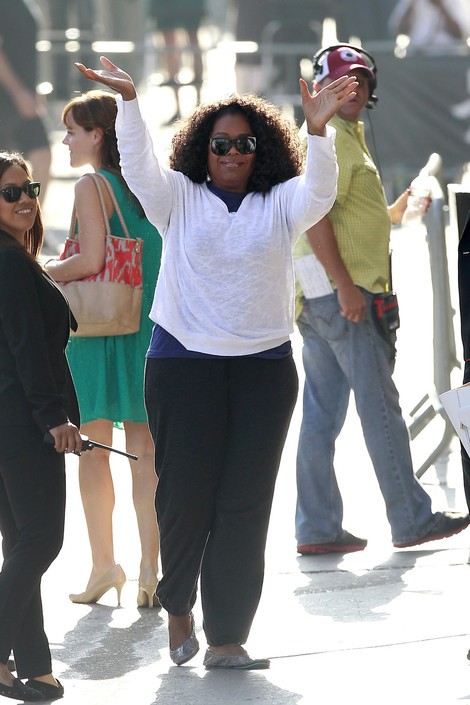 An audience member on "Jimmy Kimmel Live" received the prize of a lifetime after Oprah Winfrey unexpectedly gave her a new car.
While promoting her ucpcoming film "The Butler," Oprah suddenly got the urge to give out a new car in what was an obvious promotion of a Ford Fusion Energy Hybrid.
As a bemused Kimmel looked on, the TV mogul said to the crowd, "I just got that feeling again, I get that feeling, you know. I really didn't want it to happen here."
She then pointed to a young woman in the studio audience and declared: "You, you in the blue. You right there. You. Come up here a minute."
The woman joined her on stage, and Oprah yelled: "I want to say this to you. 'You, you get a car! You get a car!'"
The moment was reminiscent of the premiere episode of the 19th season of "The Oprah Winfrey Show," where the entire audience received brand new vehicles.
The woman, only identified as Britney, was then taken outside to see her new ride.
Oprah later tweeted: "@jimmykimmel THAT was fun! I don't know what came over me! #yougetaCar."
Oprah car remix: