Opening Day! (Links & Stuff)

Check out some of the best links and viral videos found around the web today. And be sure to visit our On the Web section where we're constantly adding interesting links all the time.


YOU can even add links to stuff you find out there now, like interesting articles, cool YouTube videos, strange news, interesting photo galleries, and, well, just about anything!

Five favorite baseball moments on film. (Definitely not the top five though) - Starpulse

The 30 best goth records of all time, aka '30 albums that totally suck and you should never buy - The Quietus

Top 12 signs that your favorite MLB team isn't serious about winning - On 205th



"There's No Crying In Baseball":




Woman calls 911 after getting locked IN her car - YepYep

Ark of the Covenant might still be in Africa, not in a crate with aliens at Area 51 - Express






Winners of the 2009 Starpulse Celebrity Madness Tournament will be announced Tuesday, April 7th!
Click here to see the results of rounds 1-5!



When pranks backfire - Holy Taco

Six writers who accidentally crapped out masterpieces - Cracked

Cartoon Network Announces "Star Wars - The Clone Wars: Decoded", which is basically the "Pop Up Video": "Star Wars - The Clone Wars" version - Seat42f



In case you forgot who won last year (shaky, but a great fan perspective)




Think there's maybe something *A LITTLE* more important that this guy could be doing? - Fox News

Click here for more Thanks to Selena Gomez, these boys are now wondering what that tingling sensation is pictures - The Blemish

Sara Jean Underwood's photo shoot for Black Belt TV. Wow. - On 205th



- - More "Bull Durham" news, pics, reviews & more here - -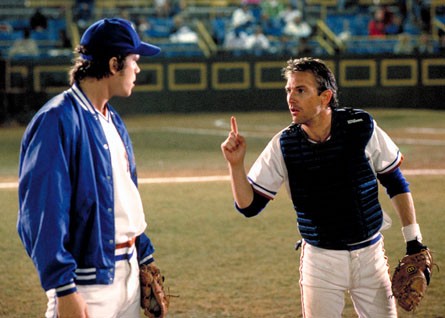 Like what you see? There's lots more of this stuff in Starpulse's On the Web page!
And don't forget to bookmark the On the Web page and check back often for some of the hottest, funniest, interestingest and craziest stuff on the web!



What do you think of these links? Interesting? Funny? Sexy? Stupid? Post your comments below!

And head over to our On the Web section to submit stuff that you've found and want to share!


- More Sara Jean Underwood (click for larger; click here to go to her page) -