Oops! 'Newsroom' Star Alison Pill Accidentally Posts Nude Photo On Twitter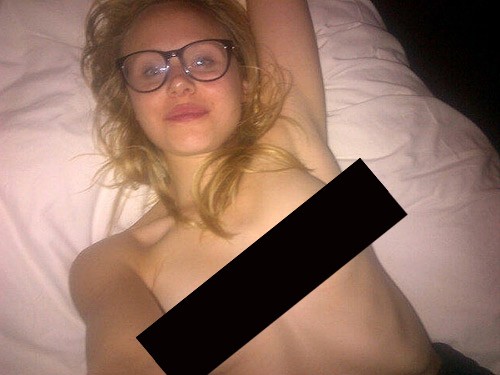 The Newsroom star Alison Pill accidentally posted a topless photo of herself on twitter Wednesday, surprising her 14,000-strong fanbase with the revealing shot. The photo was intended for Alison's actor fiancee Jay Baruchel.

Alison, who plays associate producer Maggie on the hit HBO series, quickly deleted the image and apologized to her fans -- but the damage was done and the photo has made its way around the internet (obviously) .

"Yep. That picture happened," she tweeted. "Ugh. My tech issues have now reached new heights, apparently. How a deletion turned into a tweet... Apologies."
The actress didn't seem to mind the image getting around though -- after all, a few screenshots of her flashing her breasts in the 2004 movie Dear Wendy; about a town of misfit teens who join together with a passion for guns and pacifism; has been circling the 'net for years.

And Baruchel had no problem with his fiance's mess-up either; he replied to her tweet with, "My fiancee is an hilarious dork" and "Smartphones will get ya."

Alison's fans didn't seem to mind either, posting replies such as, "Honestly, we didn't mind" and "you rule."

One fan even commended her for owning up to the mishap and not blaming a hacker.