Ooh La La! French Lingerie Designer Zahia Dehar Wears A See-Through Bodysuit In Paris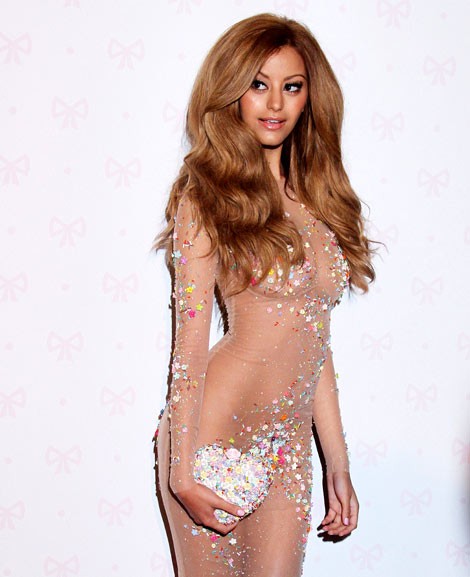 Zahia Dehar is a virtual unknown in the United States, but she's a polarizing figure in France. Earlier this week, the lingerie designer attended the Zahia Dehar's Store Opening at rue Boissy d'Anglas in Paris in a provocative outfit.
What made the opening so special was Dehar's look - or lack thereof. The 21-year-old posed in a sheer bodysuit with only tiny sequins covering up her lady bits. Essentially, she was naked.
Dehar is a former hooker turned fashion designer. She made headlines in 2009 after she was reportedly paid for having sex with three French soccer stars when she was just 17 years old. Prostitution is legal in France, but only if the sex worker is 18 years old.
The scandal drew the attention of designer Karl Lagerfield, resulting in a lingerie and perfume line for the aspiring fashion designer.
So like many stars in the United States (Kim Kardashian, Paris Hilton and Farrah Abraham to name a few), Dehar became involved in a sex scandal that resulted in fame and fortune.
Check out more half-nude photos of Dehar...