OneRepublic's Ryan Tedder Talks New Album (Out Today!), A Dream Collaborator & Has A Message For Fans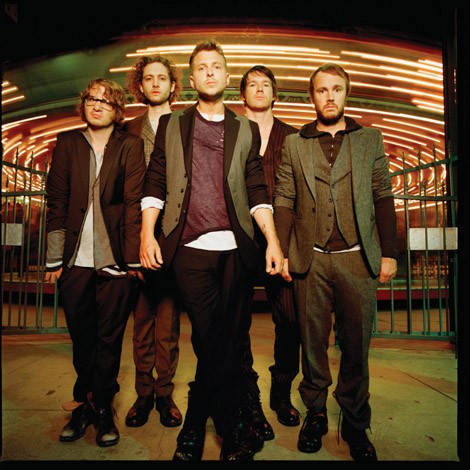 OneRepublic's highly anticipated album "Waking Up" is available today! The band's follow-up to their "Dreaming Out Loud" debut features the powerful single "All The Right Moves." "Waking Up" is available in both a regular and deluxe
edition which will include bonus tracks "Trap Door," "Sucker Punch," "Passenger," and "It's A Shame."

"Waking Up", recorded in their hometown of Denver, Colorado, is the band's most sweeping, cinematic effort to date, with even more strings and movie-like moments, thanks in part to the use of the same children's choir and orchestra used by Batman and Edward Scissorhands composer Danny Elfman (with whom Tedder has shared ideas). Plus, OneRepublic has recently added co-writer and bass and cello player Brent Kutzle to its lineup. "All he listened to before getting into this band was soundtracks," Tedder says. "He can name every score and soundtrack guy from the last 15 years."

OneRepublic's singer, Ryan Tedder, is a Grammy-nominated songwriter, record producer, phenomenal singer and performer. Not to mention… he is quite handsome!

While Ryan is known best for being the front man of OneRepublic, performing hit singles such as "Apologize" and "Stop And Stare" aren't his only claim to fame - Tedder has worked with some of today's top artists, including: Alicia Keys, Beyonce, Kelly Clarkson, Leona Lewis, Natasha Bedingfield, Rihanna, Timbaland and many more.

Starpulse's Vanessa Mujica recently caught up with this talented 30-year-old to talk about OneRepublic's new album "Waking Up" and a whole lot more!

Starpulse: Lets start off by talking about the new album, "Waking Up", which comes out Nov 17! How excited are you?

Ryan Tedder: I am super, super stoked!

SP: How is "Waking Up" different from OneRepublic's last album, "Dreaming Out Loud"?

RT: Waking up is way more exciting, way more up-tempo and more vibrant! It's not as mellow; it's edgier and overall, it's much more of a statement.

SP: We can't wait! What is your favorite song off the new album?

RT: It's a tie between secrets and missing persons!

SP: Alright, so I know you guys are on tour right now… Do you have a show tonight?

RT: We do! We have a show in about 2 hours!

SP: Are there any rituals you and the band have to do before going on stage?

RT: Rituals? Lets see. We like to do jumping jacks - and I drink about 3 ounces of scotch or bourbon - it warms up my voice and relaxes me.

SP: Being one of the most talented songwriters in the business, you've been lucky enough to work with so many artists. Would you say there's anyone in particular you really want to work with in the future?

RT: In the future, my dream is to write a song with Paul McCartney. That is my dream; I am going to make that happen!

SP: Yes you will, and when you do, we will be there to ask you how everything went!

RT: Yes! Please do! That is my dream! I don't even care if it is the worst song ever written! We will work together

SP: Did you think you would make it as a Grammy-nominated songwriter/record producer while growing up?

RT: You know, I dreamed about it! I've always been a super goal oriented person so nothing in my life was ever really, I hate to say this, but nothing was ever shocking or surprising. I always said to myself, "I'm not going to stop until it happens or it kills me." And, it wasn't so much the Grammys, because the Grammys is a very nebulous type of thing. You either win one or you don't. And on the year that u should win one, you don't win; and the year you're not even counting on going, that's the year you win one! As far as writing songs, I've always wanted to write the kind of songs that the world wants to sing, in any language! I like making people sing. I like to be the soundtrack of people's everyday life... driving around, working out, shopping, sleeping, all that stuff. I like the thought of writing something in my condo that someone ends up singing a year later and it becomes the song at their wedding; and that right there, is the most impactful.

SP: You have so much passion in your lyrics and when you perform… where do you get your inspiration?

RT: My inspiration comes from life. I feel that every talent, that anybody has on this earth, whether they believe in it or not, is god given. So I honestly believe god gave me a gift. I am trying not to abuse it, trying to literally use it at its maximum potential. I believe that whatever it is you're good at or passionate about, you want do it 100% or u just don't do it, because anything less you're doing a disservice to yourself and you are doing a disservice to God.

I don't chase money; I've never done it for the money. It's a bad, bad job to get into if all u want is money because you know, when u chase money it's never there; if you do what you love with everything that you have then somehow you are taken care of. That's just kind of my inspiration. This is what I was supposed to do; I was put on earth to create music, to perform music and do it until the day I die.

SP: Do you have any last words or messages to your fans?

RT: When you're trying to figure out what you want to do when you're a teenager or even older, write down whatever it is you would do if you had all the money in the world. What would you do if u didn't need money? What would u do for free? You should make that your job and pursue that until it happens, and that's the easiest way to figure out what you're supposed to do.

One Republic's new album "Waking Up" comes out everywhere today so make sure and grab your copy!



Interview by Vanessa Mujica

Starpulse contributing writer


- Click here for more great OneRepublic pictures! -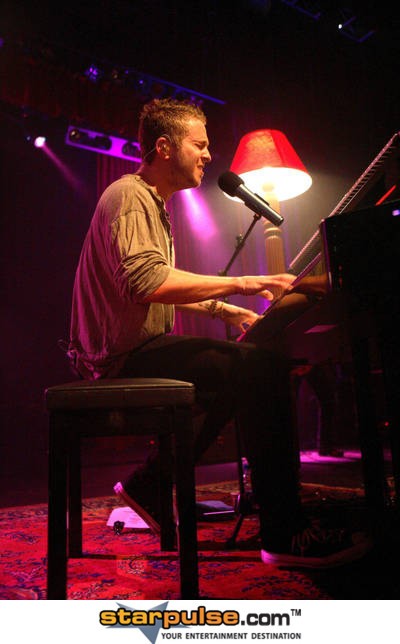 Image © Landmark / PR Photos






- Click here for more OneRepublic pictures! -

Head over to iTunes to grab the album today.