OneRepublic Raise $100,000 To Build New School For Sandy Hook Community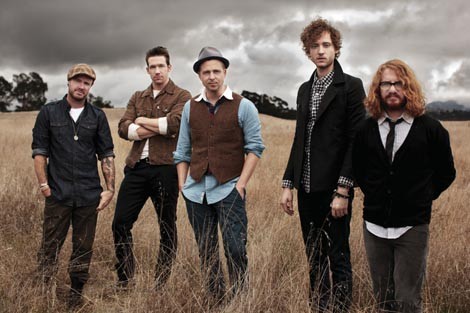 Pop stars OnerRepublic have raised $100,000 to help build a new school in Connecticut following the horrific massacre at Sandy Hook Elementary in December.

The Apologize hit-makers set up a campaign on fundraising website IndieGogo.com in the immediate aftermath of the Newtown tragedy in the hope of collecting money to help provide support to the families of those killed in the shooting.

They smashed their initial goal of $50,000 and now it's been revealed that Ryan Tedder's group managed to double its target, which will be put towards the construction of a brand new educational facility for the community.

In a series of Twitter.com posts on Monday, the band writes, "THNKS (thanks) 2 (to) ALL who donated $$ (money) to our Sandy Hook Elementary Victims Fund-doubled the goal of 50k-sent $100k last week 2 help build a new school!"

"We can't imagine what the families of Newton, CT have gone thru (through) in the last 3 + months- still haven't forgotten- hope 2 visit the new school."