'One Tree Hill' Star Stephen Colletti Gives His Idea Of The Perfect Ending For Chase Adams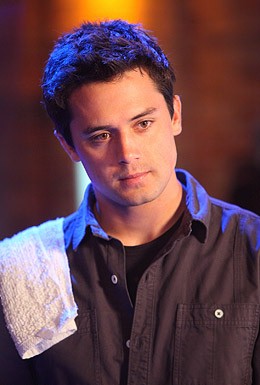 While no one knows yet how CW's hit drama series "One Tree Hill" will end, if Stephen Colletti had a hand in it he knows exactly how he would send off his character Chase Adams: a sunset, an Army bag and an F-22 fighter jet.
"I thought it would be fun to see Chase walking into the sunset, the Army bag over his shoulder, maybe toward some F-22 fighter jet, gettin' ready to whoop some ass," Colletti said in an interview Monday, adding he'd like for the storyline to be less about Chase's female drama and more about where Chase's life is headed.
As for what we will see from Colletti's character Chase this season, Colletti said it will be a lot more about getting Chase out from behind the bar.
"It's definitely been by far the strongest season for Chase as far as his story and seeing what he's all about; it's nice to get him out from behind the bar and see what Chase is all about."
Colletti has been playing Chase Adams since 2007, beginning his role as a member of the high school's Clean Teens and now bartending at TRIC, and says he has never questioned coming back each season to play the character, adding that if the show was renewed for a tenth season (and that is a big if at this point, as season nine is being advertised as the final season) he would be open to continuing his role.
 "'One Tree Hill' holds a pretty solid place in my heart … it's just been an increase in finding out what he (Chase) is all about and his story over the last five years, and it would be exciting to have another one and see what's up next."
The ninth and final season of "One Tree Hill" premieres on CW Wednesday, Jan. 11.